The Froala team continually strives to improve the quality and features of the products we provide to our community.  Today, we'd like to announce the release of Froala 3.2.6 SDK and Frameworks for all our customers on maintenance. 
This release focuses on the stability and quality of Froala WYSIWYG Editor version 3.x addressing 45+ customer reported tickets related to SDK and integration framework.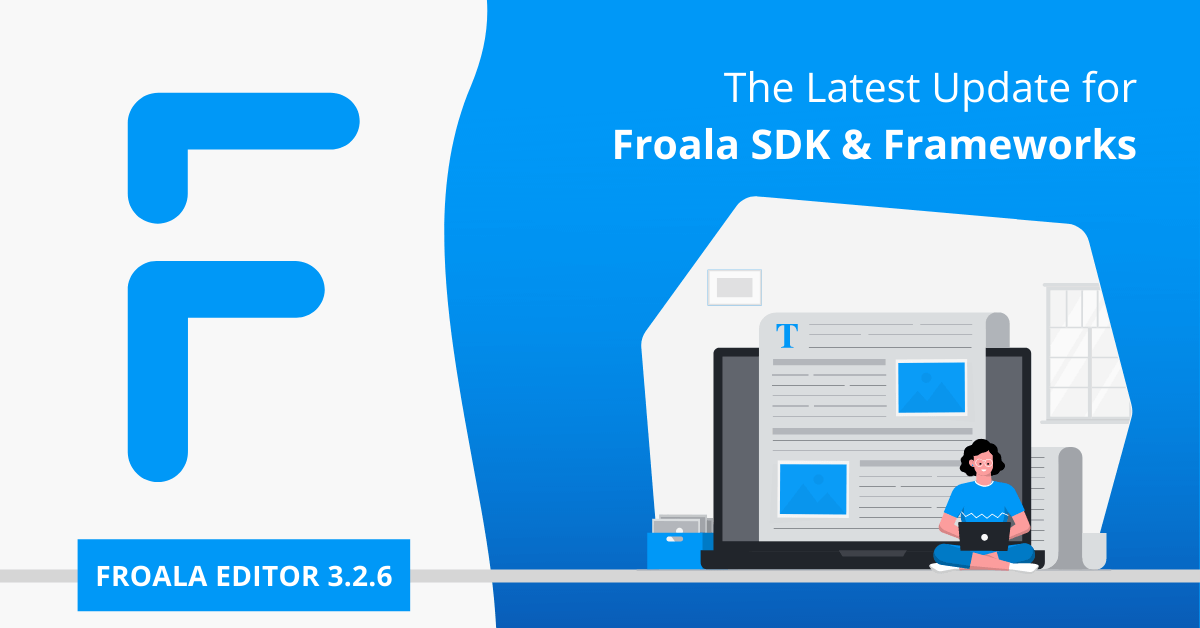 Froala 3.2.6 specifically addresses tickets related to the following development kits—Node JS SDK, Python Flash SDK, Rail SDK, Java SDK, .NET SDK, and Ruby SDK. 
Froala 3.2.6 brings improvements in uploading images and files and effective use of plugins across the SDK framework . Additionally, there are significant formatting enhancements across all the frameworks as well as improved usability in WordPress  
Froala Editor has over 30+ plugins for multiple development frameworks to ease the editor's integration into web applications. This release improves the development framework integration  for widely used frameworks such as WordPress, Cake PH3, GatsbyJS, Django, Meteor, Aurelia, React, Angular 2, and more. 
Download this version
For a complete list of improvements and to download this version, refer to the Froala Editor 3.2.6 Change Log for details.
Try Froala WYSIWYG Editor
Haven't tried the latest version of Froala Editor yet? The free trial provides complete access to all the Editor features. Powerful customization options, 30+ out-of-the-box plugins, and many features to enhance any type of editing experience.