At Froala, we believe that software should be simple and affordable—the way everything in life should be. Over the past several releases of the Froala WYSIWYG Editor, we have added new and valuable features to enable rich editing capabilities for our users; while maintaining utmost focus on simplicity and usability.
Other vendors charge an arm and a leg for similar software editors coupled with complicated plans based on the number of dynamic editor instantiations or deployment servers utilized while limiting features per plan. This "pay-as-you-go" method may appear flexible but is ambiguous given the difficulty in anticipating application load and may result in a large after-the-fact price tag.
Froala plans are simple and affordable.
✔ Unlimited active users
We don't restrict usage on the number of users, servers or real-time editor instantiations
✔ Access to Entire Feature Set for all License Plans
We believe everyone should have access to Froala's feature-rich editing capabilities. We don't hold back any premium editing features based on plans.
✔ Perpetual Licensing with Free Updates for 1 year
We make it easy for teams to collaborate with hassle-free licensing
✔ Professional/Community Support
Our support team is here to help resolve any pressing issues
Cost Matrix — What we Charge and What They Charge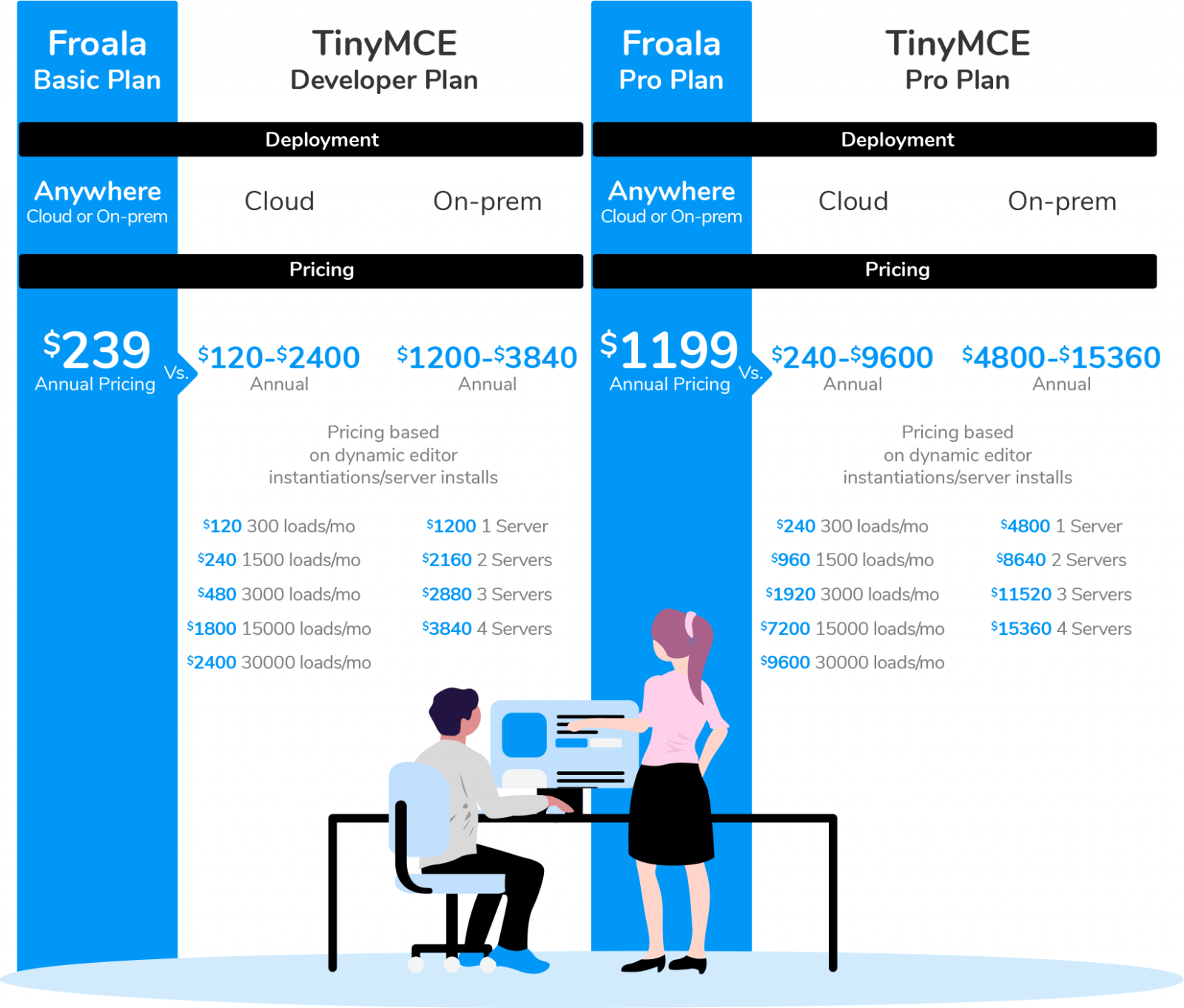 Cost Savings
Whether you need an editor for a simple personal application, blog, SaaS, intranet, mobile apps or want to use it on an enterprise-scale, Froala provides significant cost savings. For an average use case, Froala plans can save around 400-600% when compared with similar TinyMCE plans.
Features
Full feature set included in all plans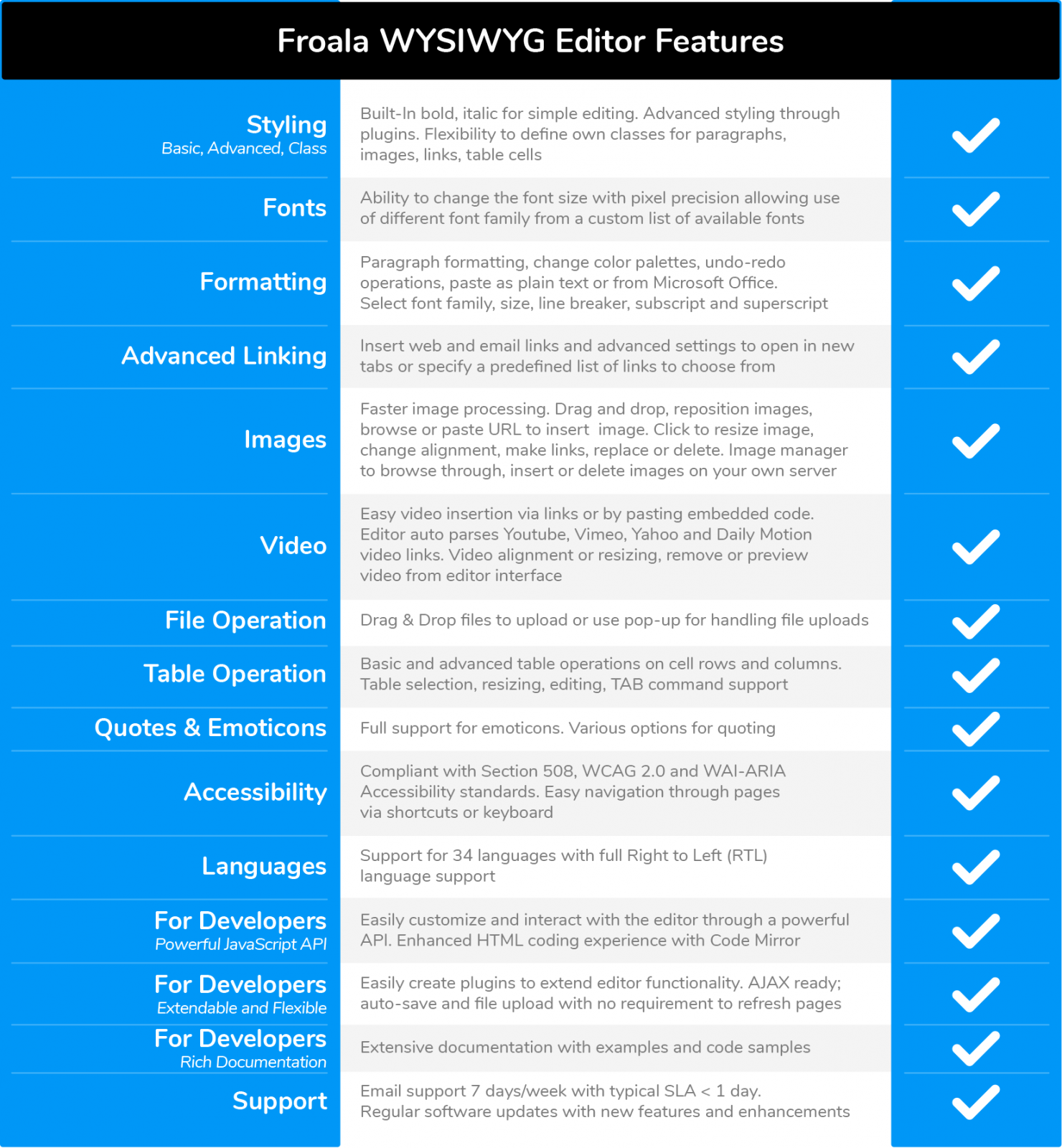 Give It a Test Drive
Unlock the rich editing capabilities of the next gen WYSIWYG Editor
Migrating to Froala from TinyMCE?
Follow the step-by-step guide to migrate to the best WYSIWYG out there. Migrate to Froala now and choose to buy later.
Check out the phenomenal ratings on G2 and see what our customers have to say!