Offer your users the best rich text editing experience possible. From simple to fully featured,
there's an option for every website.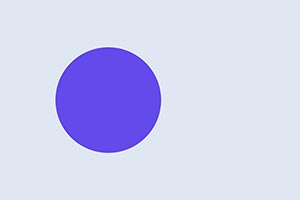 Froala Editor is a lightweight WYSIWYG HTML Editor written in Javascript that enables rich text editing capabilities for your applications.
Its complete documentation, specially designed framework plugins and tons of examples make it easy to integrate. We're continuously working to add in new features and take the Javascript web WYSIWYG editing capabilities beyond its current limits.
These companies are changing the world. And they use Froala.
Power is not only about complexity and the 100+ features. Power is what also makes Froala Editor so simple and easy to use.
Design
Design is the first contact users have with your product. UX is what makes them use it. Froala Rich Text Editor has them both.
Performance
Our Javascript rich text editor is built with performance in mind. This is what makes it lightweight and blazing fast.
Full Featured
From simple, basic features, our rich text editor comes with 30+ out of the box plugins for your application.
A WYSIWYG editor that perfectly solved our needs and was very quick to get up and running.
Director at MGH Center of System Biology
Subscribe to receive email notifications about new features and new releases for the Froala WYSIWYG HTML Editor.
I've played with dozens of WYSIWYG HTML editors. Froala is the best I've found. https://editor.froala.com Super fast turnaround on bug fixes.
Leading Product/Engineering at @CloseIO
@froala Thank you very much for such quick responses. I've never seen a software support implemented so accurately!
Web-developer locate in Moscow, Russia
Day 1: Ditched redactor for @froala. Day 2: Bought developer license. Day 3: Created package for integrating with @djangoproject.
Full-stack Python/Django Developer
Froala WYSIWYG editor keeps surprising me. Nice documentation, Angular support and intuitive hotkeys. And good-lookin
Designer, Web-developer, Musician.