The Best Kept Secrets About Free WYSIWYG Editors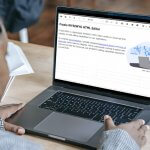 If you are an IT professional or a software developer, you realize that it is almost impossible to find a free WYSIWYG editor that offers the quality and features of editors like Microsoft Word, TinyMCE, and Aloha. But don't lose hope. As more companies and users seek a sophisticated and affordable text editor, the Froala Editor has stepped up to fill the void. As a result, Froala is increasing exponentially in popularity. 
For the uninitiated,  WYSIWYG stands for 'What You See Is What You Get'. What this means is that WYSIWYG editors allow you to edit your content as it will appear in its published or printed form. Instead of writing source code manually and switching windows to check its appearance,  you can easily manipulate design elements like text and images in real-time using a convenient rich text editor.
In addition to that, your clients or users can also easily edit content and update their websites without knowing any code. When they create web pages, users can see what every change they make looks like. Throughout the creation process, WYSIWYG  editors present the final version with all visual elements like fonts and line breaks appearing exactly as they should. Read on to find out more about WYSIWYG, what makes Froala Editor unique and how you can choose the editor that suits you best.
What is Froala?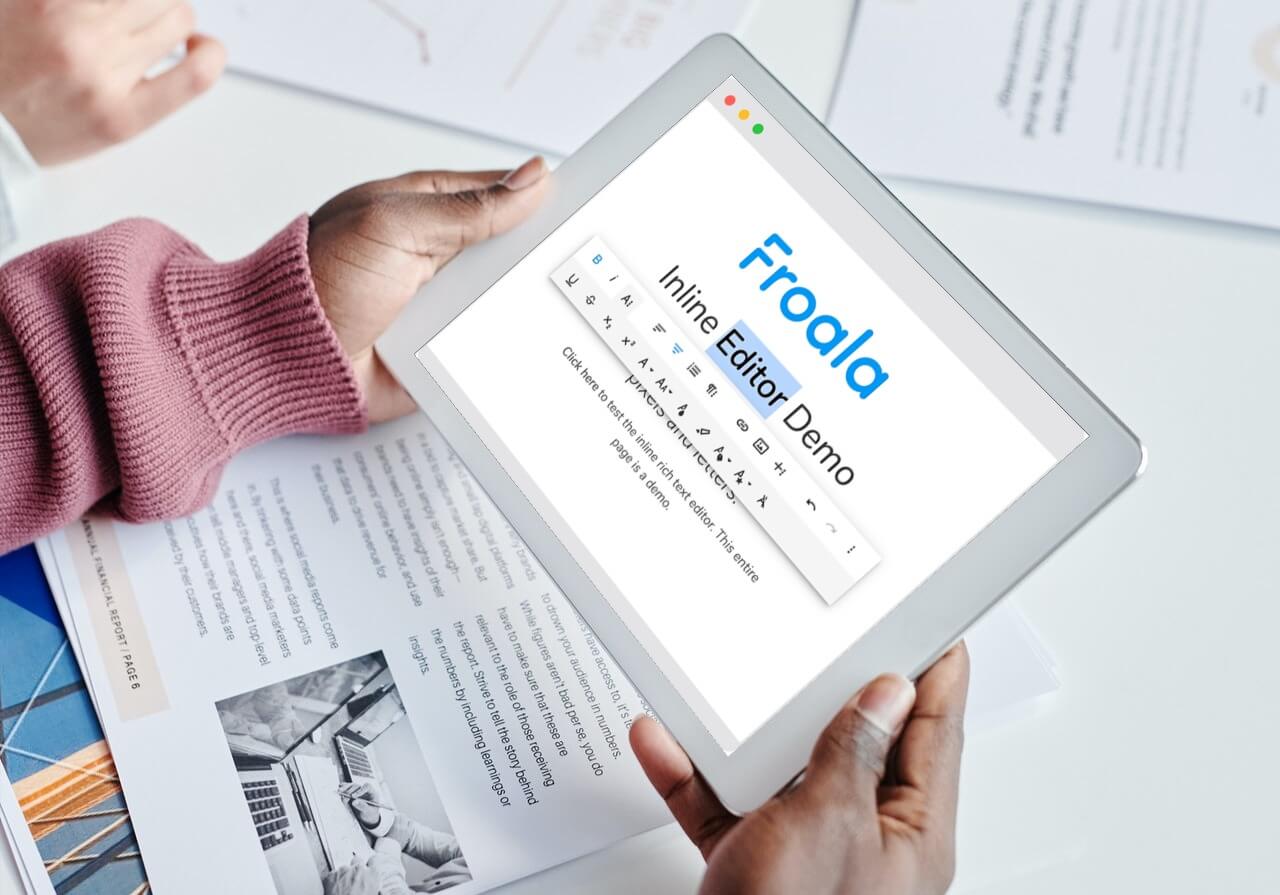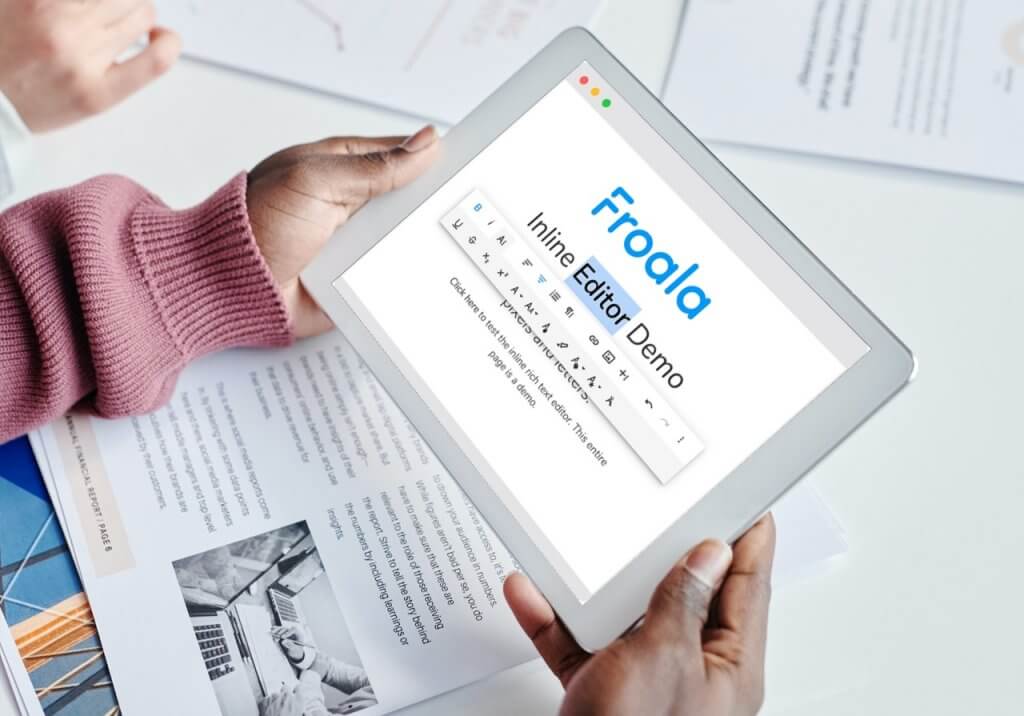 Froala is a next-generation WYSIWYG HTML editor. It has a modern, sleek and beautiful design. It is also the go-to choice of developers around the world for its simple interface and high performance. In addition to this, Froala is consistently rated the top HTML editor by G2. Because of this, it is easy to recommend to developers and lay users alike who want a JavaScript Web editor with a clean interface. Finally, the Froala editor requires no advanced coding knowledge to implement in your workplace. You can get it up and running with basic JavaScript and HTML coding knowledge. Froala also has plugins for numerous popular development frameworks.
Froala takes its code seriously, Because of this, it uses strict conventions to assure legibility, testability, flexibility, compliance, and cost-effectiveness. Developers despise testing and want a product that works. Froala is the ideal solution because its functionality is covered by unit tests. Another benefit is that, whether you're a Windows or Mac user, Froala has you covered with its cross-browser compatibility. This means it'll operate on any mobile or PC browser. Let's take a look at how Froala stacks up against the competition.
Why do Professionals Prefer Froala Over TinyMCE?
TinyMCE is a free online rich text editor that works well with JavaScript frameworks like Bootstrap and React. A versatile and popular editing tool, it provides value at a reasonable price. Distributed as an open-source web-based editor under the LGPL license, TinyMCE has a long client list. Companies that use it include Evernotes, Medium, Shopify, and Atlassian.
Among its virtues, TinyMCE is a sophisticated WYSIWYG HTML editor that simplifies content production.  Another advantage is that it is customizable, with the ability to add buttons to the toolbar. Thanks to a variety of APIs, it is adaptable and also limits processing overhead. Finally, it comes with more than 50 plugins. Despite this, TinyMCE is quickly becoming outdated due to its limited functionality. Developers want a more flexible, smooth, and lightweight solution. They are looking for simplicity and an easy-to-use interface that is not overwhelming to newcomers. 
As more of our lives move online, demand for efficient and trustworthy rich text editors increases. developers are looking for a trustworthy solution that supports most programming languages. TinyMCE, however, does not check all of these boxes.
Froala is a solution that makes up for its weaknesses while providing additional benefits. Froala is lightning quick and has a simple interface. Most importantly it is also affordable. Pricing for Froala starts at $199 a year. Why is it worth it? Let's look at some of the features that make Froala so popular with professionals all around the world.
What are Some of Froala's Best Kept Secrets?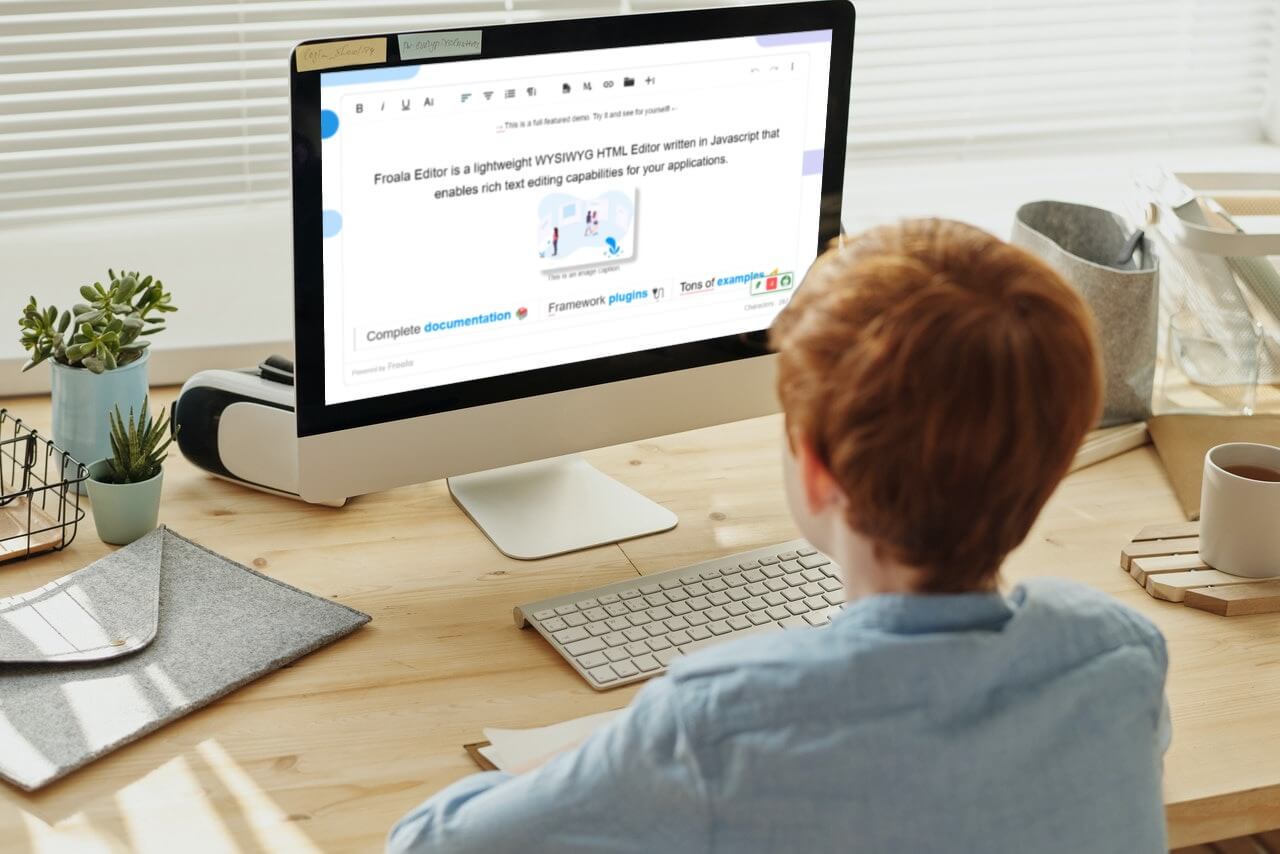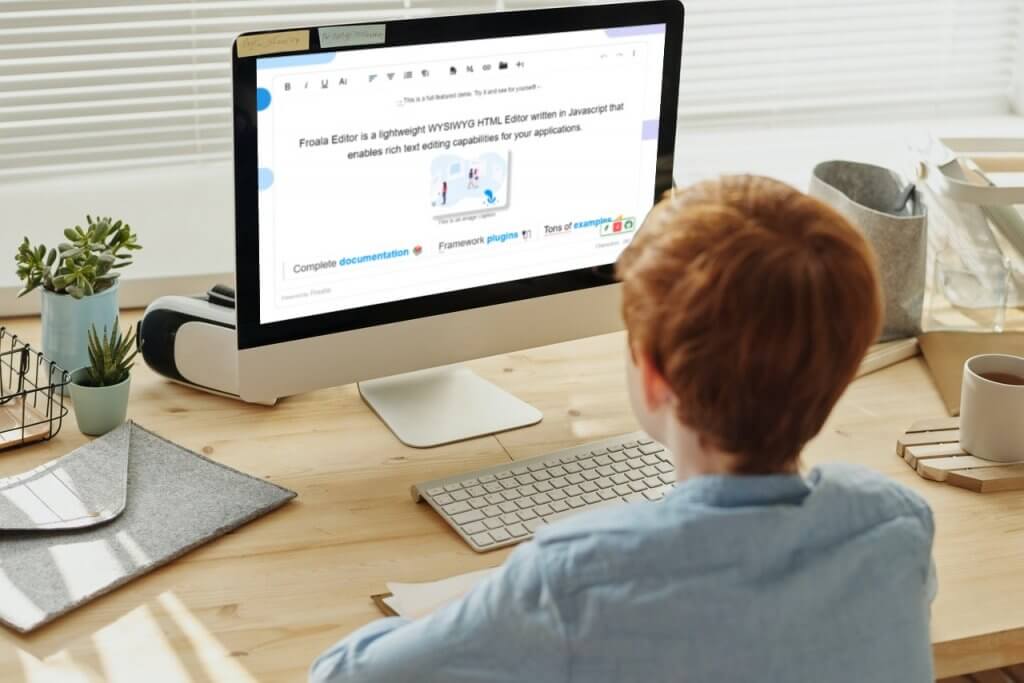 Froala contains many high in-demand features. It also provides them at a price its competition can't match. That is precisely the reason why it is the top choice of professionals around the globe. Let us discuss some secrets which make Froala unique.
Is Froala
Retina Enabled for Intuitive and Modern Interfaces?
Froala is retina ready.  As a result, it offers excellent aesthetics and sharper fonts. It also provides an uncluttered and distinctive modern interface. Users find Froala natural to use because it addresses the shortcomings of previous WYSIWYG editors. It does this with features like updated pop-ups to improve the user experience. Despite having so many features, Froala is also very configurable. Froala fits on any website and looks gorgeous whether you use the default theme or design your own using the LESS theme file.
Is the Toolbar Position Customizable?
Froala allows you to easily modify the location of the WYSIWYG HTML editor toolbar. You can move it from top to bottom, or even make it sticky. This guarantees that the toolbar stays at the top of the screen when you scroll down, making your editing experience easier. You have comprehensive control over the editor toolbar, including the ability to decrease clutter by adding or deleting buttons. In addition, you can define an offset so that the rich text editor's toolbar does not overlap with the center of your website.
Why does Froala's Speed Make it Ideal for Mobile Devices?
Let us be clear about something. Froala is incredibly quick — it can initialize in less than 40 milliseconds, six times faster than the blink of an eye. Froala's combination of speed and functionality makes for a great editing experience. It's highly responsive, making it a great fit for any screen size, even mobile phones. Finally, it's the first HTML editor that lets you use percentages to resize pictures and movies on your phone. The toolbar even adjusts for each screen size.
What is Your Best Bet for A WYSIWYG HTML Editor?
Froala is the only true option because it outperforms everything else. It also comes with a slew of helpful features. In addition to that, it's mobile device compatible and works brilliantly on your desktop. It's guaranteed to attract attention and appreciation thanks to its clean and modern user interface. The option to adjust everything from toolbars to image and video sizes is another major feature. Best of all the Froala editor produces a highly clean search-engine-friendly output, making it great for SEO.
Froala, like traditional HTML editors, does not cut corners to save money. It is extremely secure and resistant to XSS attacks, as well as complying with Section 508 Accessibility Program and WCAG 2.0. All of these elements combine to create an ideal WYSIWYG editor that is both efficient and focused on the needs of the consumer. If you want to speed your editing process and take your organization to the next level, it should be your sole option.
Are You Ready to Upscale your organization? Head over to Froala to start producing staggering rich text content!