Why We Love A Free WYSIWYG Editor (And You Should, Too!)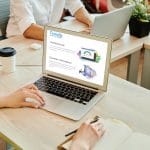 WYSIWYG editors are making their way in the day to day operations of all businesses, whether small or large. Developers and users around the world love using WYSIWYG editors. These editors let you create awesome documents and presentations quickly and effortlessly. In this context, it is important to understand the important features of good WYSIWYG editors and how to make the most of your rich text editing experience.
Continue reading to find out why we love free WYSIWYG editors and their important features. This blog will convince you why you should switch to Froala, the best free WYSIWYG editor.
What is a WYSIWYG Editor?
WYSIWYG stands for 'What You See is What You Get'. The term WYSIWYG editor describes a software system that lets you create and edit documents in an environment that shows you the content exactly as it would appear when printed or when displayed. You can create presentations, sophisticated documents, web pages and much more using WYSIWYG editors. If the WYSIWYG is available for free, then of course, that's an added bonus.
What is an Example of a Free
WYSIWYG Editor?
A good example of a free WYSIWYG editor is Froala online HTML editor, which is 100% free to use. The best thing about this editor is that along with a WYSIWYG window, there is also an HTML window that displays the corresponding HTML that generates the displayed content. Updating contents of one window automatically updates the other window in real-time. The image below shows the interface of the Froala free online WYSIWYG HTML editor.


Why do We Love Free WYSIWYG Editors?
If you don't already use free WYSIWYG editors, it's time to switch to one. Try out Froala, the online HTML editor, which is free to use, and you'll love it for various reasons. Here are some of its great features.
What are the Rich-Text Editing Features of a WYSIWYG Editor?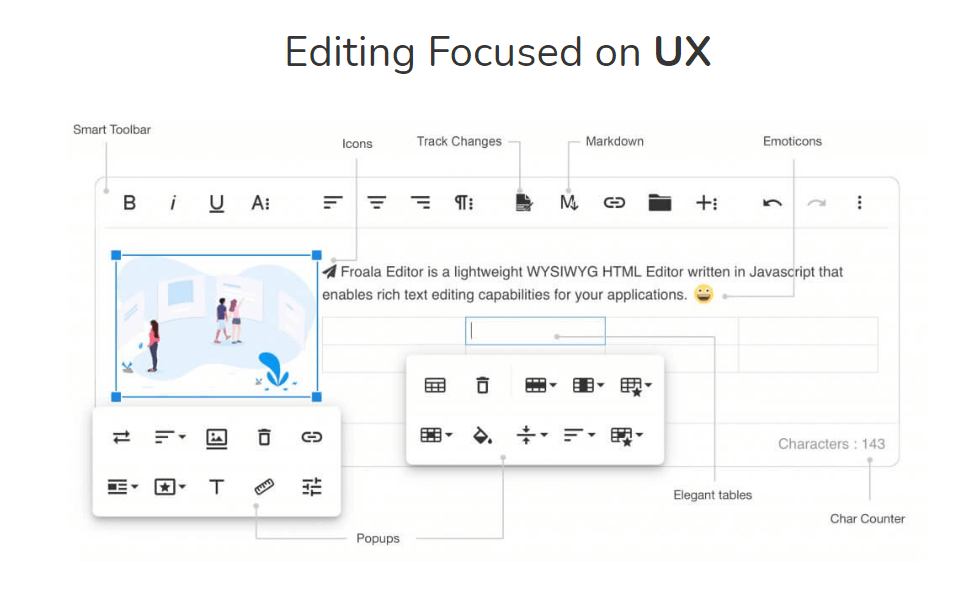 Froala offers many great text editing features. All these features are easily accessible using keyboard shortcuts or the toolbar.
Basic text editing capabilities include bold or italic text, changing the font, setting font color, setting the background color, changing font size, etc.

Apply formatting to blocks of the text altogether. For example, paragraphs can be indented, and line spacing can be changed.

Convert text to subscript and superscript when required.

Add emoticons to your document.
Are Various Media Options Available in a Free WYSIWYG Editor?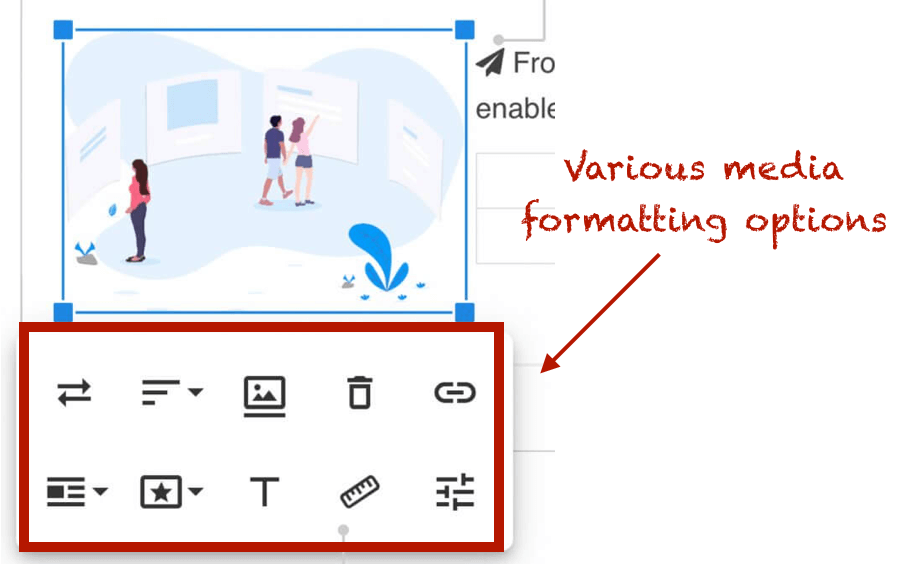 Indeed yes, provided you are using Froala! The Froala's online free WYSIWYG editor includes several media formatting options. You can insert images, video, and audio files into your document. Images and videos placed in the document can easily be moved around using the mouse, and they can be resized. What's more, you can add URLs and apply styles to images.
Can I Generate Tables With the Free Froala Online HTML Editor?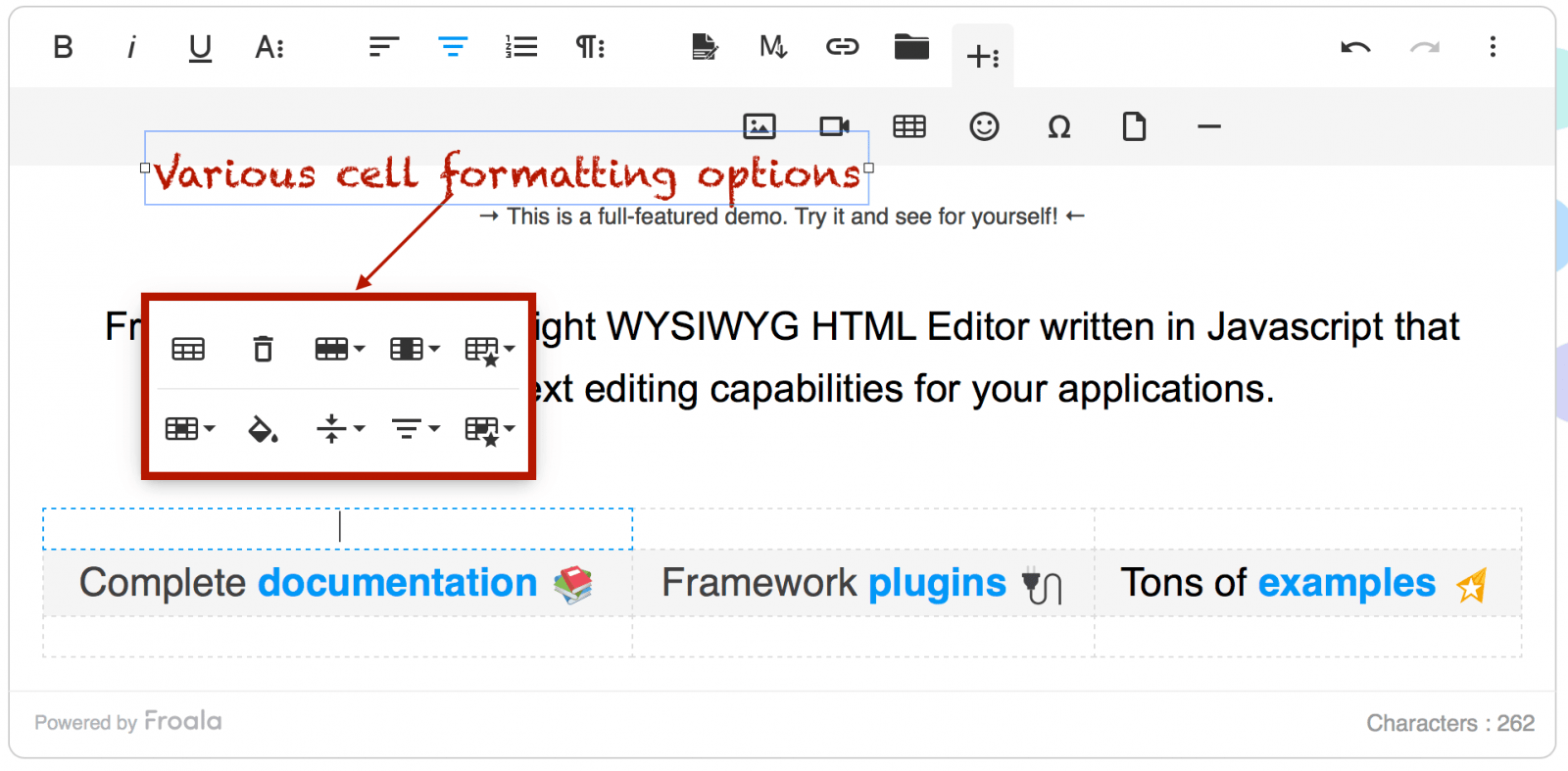 Yes, absolutely. You can easily add tables to your document when using the Froala editor. Some table options include:
Format individual cells
Format rows and columns of the table
Insert and delete rows or columns
Apply different styles to rows, columns, or individual cells
Can I Save My Document as Text or Pdf?
Again yes. You can use the Froala online WYSIWYG HTML editor just like a notepad. Once you have created content, you can save it as a word or pdf file and easily circulate it through email.
Which Platforms and Browsers can I Use to Access Froala?
The free Froala online WYSIWYG HTML editor is optimized to run on all browsers. Whether you are running Safari on the Mac or Firefox on a Windows machine, you can easily create documents using any of these browsers.
Froala also offers full cross-platform support and is designed to run on multiple devices. You can create, edit and format documents from your desktop or a laptop in the office. You can also use it on a tablet or mobile phone from the comfort of your home. Froala's editor adjusts itself to fit the screen of any device it is being run on for a comfortable and pleasurable user editing experience.
Can I Learn HTML by Using Froala?
Yes, absolutely. Whether you are a novice developer or a seasoned programmer, you can revise and update your HTML skills by using Froala's free WYSIWYG online HTML editor. The WYSIWYG window enables you to view the rendered content when you try out various HTML tags. Alternatively, you can check out the HTML code that generates your matching rendered document.
Can Froala Help Me Sanity Check My HTML Code?
One great thing about the Froala online WYSIWYG HTML editor is that you can sanity-check your HTML code if you are a developer. Froala has made this process extremely easy for you. You have to paste your HTML code into the editor's HTML code window and look at the rendered content in the WYSIWYG window. You'll immediately be able to see how your web page would look in a browser. The best part is that you don't have to fiddle with HTML to test different page layouts. Simply use the WYSIWYG window to try out various page styles and then finalize the one you are happy with.
Which WYSIWYG Editor is the Best?
Froala, of course! You can look at the G2 grid below as a testament to its popularity. G2.com is a platform for comparing different products, and this website has unbiased reviews from various users of different software products. Froala beats all other WYSIWYG HTML editors regarding the market presence, customer satisfaction, ease of use, etc.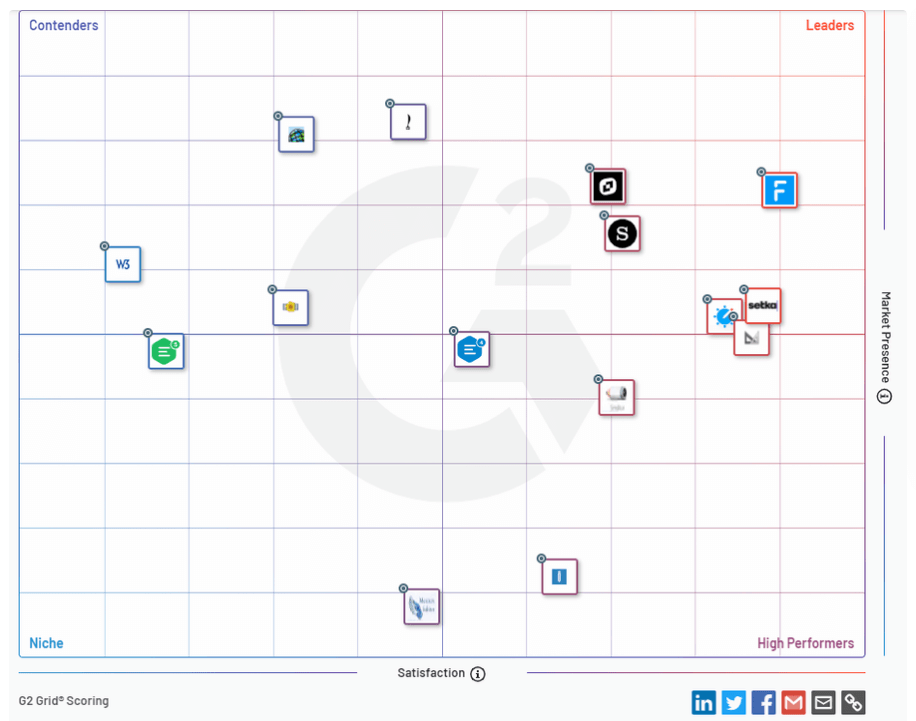 Does Froala have a Large Customer Base?
Froala's customer base includes both small businesses and Fortune 100 companies. Large multinationals such as eBay, Apple, Samsung, Reuters, Intel, and more all love Froala. They have adopted it as their number one choice of a WYSIWYG editor.
How do I Start Using Froala?
If you are not already using Froala, it is time to give it a shot. Once you use Froala, you will never think about switching to any other editor. You can easily access the inline WYSIWYG HTML editor from the main Froala webpage using the free tools option. Alternatively, you can download Froala and start using it right away as a stand-alone application. You are entitled to a free trial with 30 days of full technical support.
Wait no longer. Take your rich text editing experience to a whole new level. Start using Froala today.
Mehreen Saeed
Mehreen Saeeda former writer for Froala, showcased exceptional talent and dedication during their tenure with the company.