7 Best Online Text Editors To Boost Up Your Productivity In 2022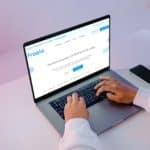 Over time, the manual writing process on paper has given way to the use of word processing software. People are involved in writing tasks in various fields and must prepare and edit files using software such as MS Word, WordPad, and others. However, people's issue with these programs is that they are not free. Unlike WordPress text editors, they must be installed on your device, and the device must be sufficiently compatible to run them smoothly. Thus, people are now starting to prefer online text editors.
People are migrating to the online world as a result of technological advancement. The online text editor is part of a modern invention that allows people to edit their text files easily. This post will go over the top 7 online text editors of 2022 that will help you be more productive.
What are the Best Online Text Editors?
Why Should I Use Froala WYSIWYG Online HTML Editor?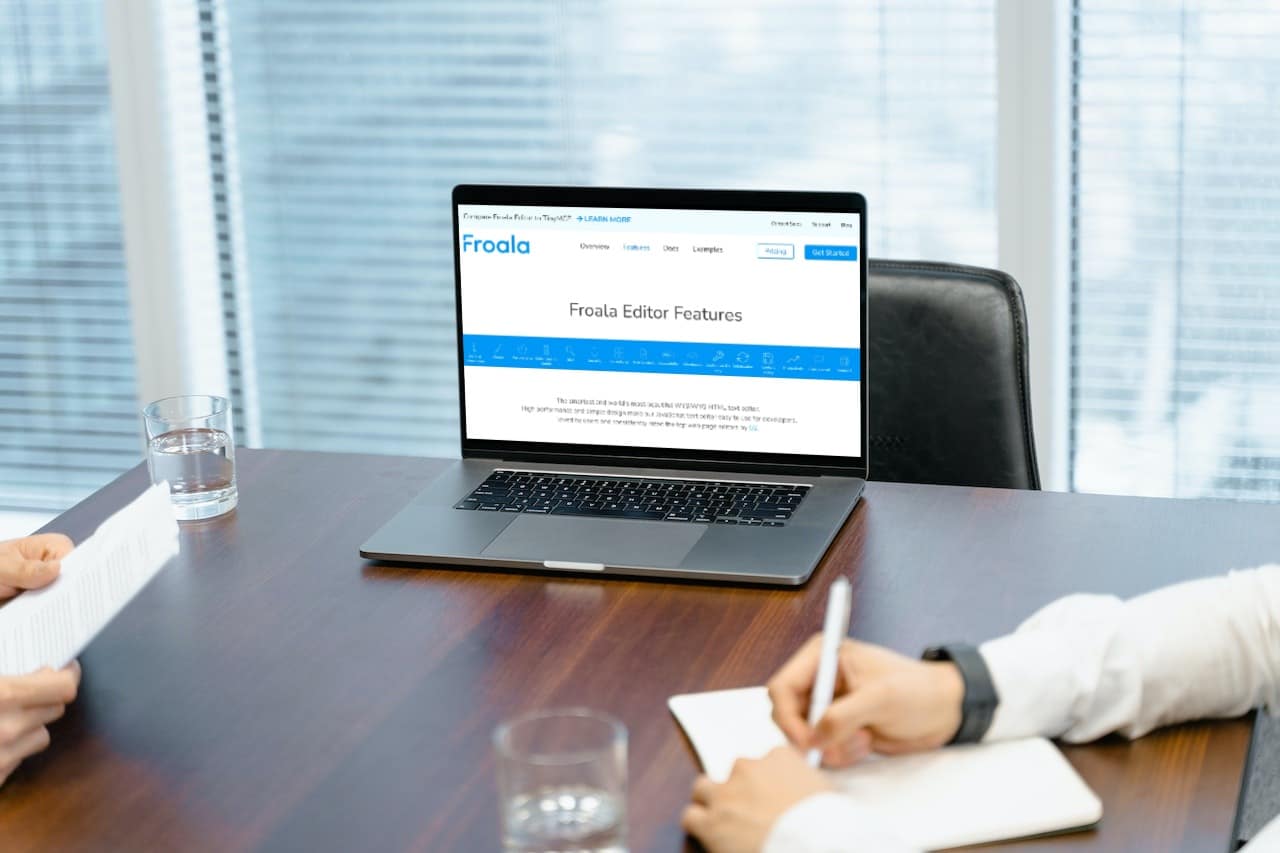 An HTML WYSIWYG editor is made for developers by developers. You can start using it immediately if you have robust API and documentation access. Froala Editor is a lightweight JavaScript WYSIWYG HTML Editor that allows your applications to edit rich text.
Let's discuss some benefits you'll get from using Froala WYSIWYG Editor Trial. Firstly, you can start using this tool immediately if you have access to a robust API and documentation, making it developer friendly. 
Secondly, the Froala Editor is simple to expand, as it allows you to do anything. Proper written, organized, and documented code is simple to comprehend and expand upon.
This editor has standard plugins, so inventing the wheel is unnecessary. For your project, you can choose from more than 30 pre-installed plugins in our rich text editor. 
Furthermore, it is blazing fast. Our rich text editor will initialize in less than 40ms, which is ten times faster than the blink of an eye. Froala's WYSIWYG is lightweight. You can improve the editing experience in your application without slowing down loading.
This is the best JavaScript-rich text editor, thanks to our engineers' fantastic architecture, so it is also well organized. 
Lastly, this text editor is secure. We are confident it is impenetrable, but don't take our word for it—try hacking it instead.
You can use it as an online notepad to save the text in a PDF or Word document, convert text to HTML, or run sanity checks on your HTML code.
With this text editor, you can write or copy the text on the left while viewing neat, easily usable HTML code in the right window.
If you enjoy writing code, copy and paste your HTML and use the left editor to view the text output.
Additionally, you can improve the text by using simple to complex editing tools, such as strike-through, subscript, superscript, italic, and bold.
Changes in fonts, text alignment, ordered lists, bullets, quotes, indentation, color schemes, inline classes, line heights, paragraph styles, drag-and-drop, shortcuts, and other features are all possible.
Another advantage is the ability to insert images, audio, and video into the editor. Add URLs, style images, personalize image editing, add custom color pickers, or use emoticons to express yourself.
What Makes Prepostseo.com a Good Online Editor?
With the aid of this straightforward text editor, users can quickly and stylishly submit content that is free of errors. In addition, this online text editor's user interface is quite simple and offers several helpful features to enhance the effectiveness of content.
The editor offers the ability to insert emoticons and special characters into written text. Users can enhance the content by adding numbered or bulleted lists to make it look more appealing.
Moreover, the amazing option to include media files in the written document offered by the online WordPad is fantastic. The editor also offers a choice to alter the written text's format.
Prepostseo enables users to add a link to a particular anchor text to send users to a particular webpage. The editor also has a great feature that lets you save the edited file as a PDF or DOC.
How Can Editpad.org Boost Your Productivity?
Similar to MS Word, this online notepad offers extensive options for content modification. It enables students to turn in flawless homework and other research projects. Simply enter the text in the input field and begin editing to use this editor.
What is Textdoc.co?
Create, edit, share, and save text files to your device or Google Drive as editable Docs using this online text file editor. As a result, you don't have to worry about unwanted auto-formatting when you keep notes throughout the day, make a list, or write or edit code.
A user can also send a link to your text file via a special URL to a client, a coworker, or a friend using a straightforward URL that anyone can access. A password can also be used to lock the file.
You can save your text file as a Doc in Google Drive as an alternative to a TXT file. Instead of automatically saving every file, this enables you to save important editable files.
Text can be copied and pasted into and out of Textdocs without formatting or extra characters. Doing this allows you to edit the text before pasting it into an email or chat platform.
Does SmallSEOtools.com Have an Online Text Editor?
SmallSEOTools' online text editing tool is a full-featured package with cutting-edge text editing capabilities. This will allow you to edit any text file in minutes. This website's editor is a simple-to-use online text editing tool that doesn't require users to go through or adhere to any complicated steps to edit their text files.
In addition, the editing features offered by this tool are similar to those you may already use on text editing programs like MS Word, so you don't need to learn them.
Is Hemingwayapp.com a Useful Online Text Editor?
An excellent online plain text editor enables users to make their text understandable and fashionable. The editor has a distinctive user interface and quickly provides the word count of the written text.
Features of the Hemingway app include the ability to insert headings into the content, alter the text's style, and much more.
What Are Wordhtml.com's Key Features?            
WORDHTML's free online text editor lets users quickly edit the critical text in real-time. It functions similarly to Microsoft Word and offers a variety of tools for editing the provided text.
All you need to do is enter the necessary text or copy and paste it to begin editing with the online editor.
Can You Choose the Best Text Editor Now?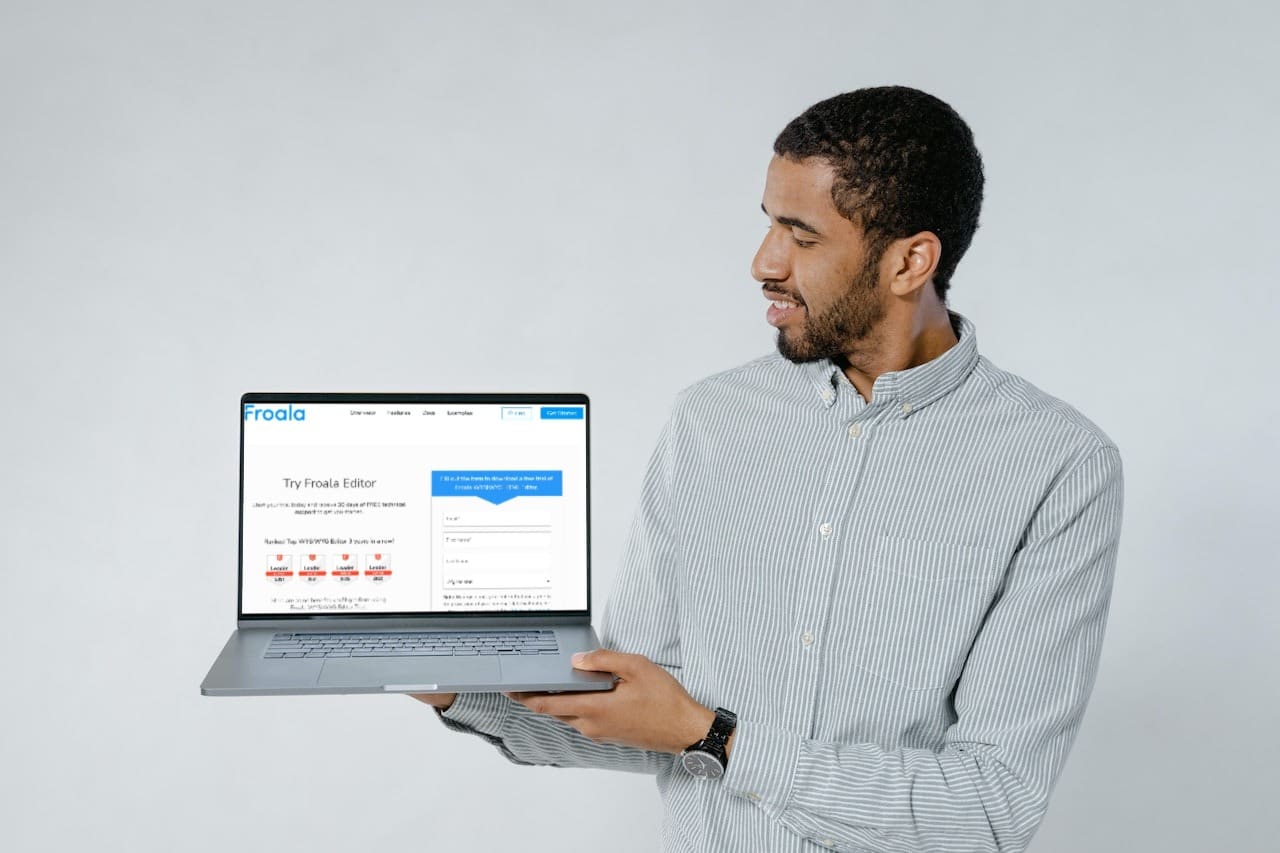 An online text editor is an effective online tool for making your workflow portable and quick. You only need an internet connection to use these services, and you can access them from any PC, anywhere.
This article covered the seven best and most popular free online text editor options, each with its own unique and simple features to help you improve your workflow.
We discovered that Froala is the ideal text editor for your website builder, blogging platform, web development, notepad apps, email, chat apps, and other editing-related applications.
You can use Froal's WYSIWYG HTML text editor to increase your productivity. Start your trial today and receive 30 days of FREE technical support to get you started.
Posted on September 8, 2022