How To Outsmart Your Peers On HTML Editors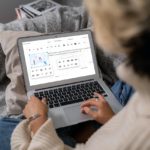 An HTML editor is a useful tool that lets you edit web content effortlessly. For example, you can format text using different styling options, such as bold, italics, change font and font size, add superscripts and subscripts to your text, etc. Using an HTML editor, you can also insert and edit rich media, such as images and videos. Simply put, an HTML editor comes with all the tools you need to create beautiful and properly formatted web content without writing code.
However, there are many HTML editors available in the market, and it can be a bit difficult to decide which one is the right option for your needs. If you're looking for a lightweight, easy-to-use HTML editor that offers amazing rich text editing features, Froala HTML editor is the right option.
In this article, we'll give you effective advice on how to outsmart your peers on HTML editor using Froala.
What Is An HTML Editor?
A WYSIWYG HTML editor is a handy tool that makes web content editing simple and easy. WYSIWYG stands for "What You See Is What You Get," which means it shows you what the end result (content) would look like in a web browser. The best part is that you can edit content the way you like without writing any code – when you edit content in a WYSIWYG HTML editor, the editor itself renders the complete output code. However, if you know coding/HTML, you can also edit the code, and the HTML editor will update the corresponding content accordingly. This makes it a perfect editor/tool for both beginners and experts.
Which HTML Editor Should You Use?
When you're looking for the best HTML editor, Froala is definitely the right choice. Froala is a lightweight HTML editor that initializes in less than 40 milliseconds. It is the leading WYSIWYG editor on G2, a reputed and trusted website that ranks software tools based on customer reviews and customer satisfaction.
Froala rich text editor comes with impressive features to make editing quick and easy. These include several styling options, such as italics, bold, font size, different text, background colors, numbered and bulleted lists, defining a custom style for specific text, adding superscripts and subscripts to your text, and many more. Froala also gives you a full-screen option that you can use to get larger editing space. It has a drag and drop content option to make things even easier.
Another great feature of Froala HTML editor is that it generates clean output code/HTML that can directly be used. And you can also view the source code and make changes to it if you wish.
Froala also offers many other impressive features that you can use to outsmart your peers. We've discussed those features next.
How Can You Use Froala HTML Editor To Drive More Visitors To Your Website?
An effective way to drive more visitors to your webpage or website and keep them engaged is to use media, such as images and videos. Froala HTML lets you add and edit rich media to your web pages effortlessly. You can resize images, change their alignment or reposition them according to your web page's design. You can also preview videos directly from the editor's interface and their alignment.
How Can I Effectively Display Tabular Data Using Froala?
The best way to organize tabular data is to use tables. With Froala HTML editor, you can easily add and edit tables. You can perform different operations on columns, cells, or rows or even resize the entire table. Froala also comes with a special table cell selection feature that is designed to give you the editing experience on any web browser you use.
Does Froala HTML Editor Support Customization To Elevate Editing Experience?
Froala offers several customization options which allow you to shape the editor the way you want. One of the most loved features of Froala HTML is the customizable toolbar. While Froala's toolbar is capable of accommodating 100+ features, you can always customize it to remove the features you don't want or add the features you use the most. To give you even quicker access to your most-used features, Froala also allows you to change the order of the tools on the toolbar. Additionally, Froala also comes with a sticky toolbar feature that you can use to fix the toolbar at the top or bottom – when you fix the toolbar, it doesn't move even when your scroll.
Some other customization options of Froala include:
Customizable default icons and custom buttons
Custom plugins
Custom emoticons
Add custom style on a selected image
Custom color picker
Check out some of our editor demos!
How Can You Use Additional Features of Froala HTML Editor?
Froala HTML editor comes with basic features that you need for web content editing. However, when you're building complex websites, you need additional features as well. This is where you can use Froala's plugin to extend the functionality of the editor. Froala comes with more than 30 plugins. You can use plugins to add advanced features, such as aligning options for your content, emoticons, the capability to drag content, upload/download file option, and many more. You can also create custom plugins.
How Can You Quickly Integrate Froala Into Your Apps?
Froala WYSIWYG editor comes with plugins for different popular development frameworks, such as React, JS, and Angular, that make it quick and easy to integrate the editor with your apps. To make things even easier for you, Froala comes with extensive documentation consisting of details about different API methods, events, and options.
Froala also has multiple server-side SDKs for different languages, such as Java, PHP, and Python. These SDKs make Froala's integration with your server quick and easy.
Which Browsers and Devices Is Froala HTML Editor Compatible With?
Froala is an efficient HTML editor that works on every browser, be it Safari, Internet Explorer, Chrome, or any other web browser. Additionally, you can use it on any device, including desktop PC, laptop, tablet, or smartphone.
Ready to outsmart your peers on HTML editor? Start using Froala HTML today and see how it helps you succeed!
Sidra
Sidraa former writer for Froala, showcased exceptional talent and dedication during their tenure with the company.