The Next Big Thing In CKEditor Alternatives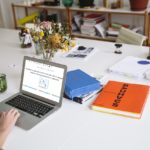 CKEditor is a rich text editor or a WYSIWYG HTML editor that shows you how your web content would exactly appear in a web browser. A rich text editor essentially allows you to edit rich text and media on your web page without writing any code. For example, you can easily edit or add content, images, videos, links, etc. Hence, a rich text editor makes web content creation quick and saves time. However, not all rich text editors are the same – some are faster and come with additional features to make editing even easier for you.
If you're looking for a CKEditor alternative that is easier to use, more cost-effective, and offers all the basic and advanced editing features you need to create stylish websites, Froala is the best option. Froala is a lightweight WYSIWYG HTML editor that has a clean, beautiful design and impressive rich text editing capabilities.
In this article, we'll show you the next big thing in the best Ckeditor alternative, that is Froala. We'll also discuss some of the key features of the Froala HTML editor.
Which Styling Options Does Froala HTML Editor Offer?
Froala comes with tons of basic and advanced styling features that help you create stunning web pages. Some of the key styling features of Froala include:
Basic text styling features like italics, bold, different fonts and font sizes, different background and text colors, and more
Advanced Formatting options such as indentation, line spacing, etc.
Highlight text
Froala lets you create numbered and bulleted lists
Support for superscript and subscript
With Froala, you can easily add emoticons to your documents
You can embed any text or content from the web in the Froala editor
Froala also lets you define a custom style for specific text
Line breaker for easily adding new lines between tables or other web elements
In addition to these impressive styling options, Froala also comes with several other features that make editing quick and easy:
Full-screen options for when you want larger editing space
Froala generates clean HTML output that can be used directly
Download or upload any type of file
Drag content, such as images and videos
View code for the editor content
You can access advanced features of Froala through plugins. Froala comes with more than 30 advanced plugins and also allows you to create custom plugins.
Does Froala WYSIWYG Editor Allow You To Add And Edit Rich Media?
Froala is designed to help you create beautiful and interactive websites with properly formatted content. That's why it also allows you to add rich media, such as audio files, images, and videos, to your web page. You can also edit images and videos as per your web page's design. For example, you can resize and reposition images, change their alignment or even convert them to links. When it comes to videos, you can change their alignment and preview them directly from the editor's interface.
Does Froala HTML Editor Support Customization?
One of the most loved features of Froala that also makes it a perfect CKEditor alternative is that it supports customization so that you can shape the editor the way you want. Froala's toolbar can accommodate more than 100 features in a simple interface to give you quick access to all the necessary tools. However, developers need different tools for different web projects. That's why Froala gives you full freedom to customize the toolbar. For example, you can add or remove the tools on the toolbar depending on your needs and requirement, and you can even change the order of the tools the way you like.
Another great feature of Froala's toolbar is that you can also adjust its position. You can fix the toolbar at the top or bottom so that it remains in its position even when you scroll up or down.
Froala also offers several other customization options:
Customize default icons and create custom buttons
Add custom style on a selected image
Customizable editor themes
Color picker customization
Emoticons customization
Add custom style on a selected table
Can I Also Add And Edit Tables With Froala Rich Text Editor?
Tables are an essential part of a webpage as they help you display data in an organized manner. That's why Froala lets you add and edit tables to your web pages quickly and easily. Froala has a special table cell selection feature that gives you the same editing experience no matter which browser you use.
With Froala HTML editor, you can resize the entire table and even perform different basic and advanced operations of rows, columns, or cells.
Does Froala HTML Editor Support Spell And Grammar Check?
Incorrect spelling and grammar can greatly reduce the quality of your text. That's why Froala comes with a spell and grammar check feature – Froala has an integration for WProofreader for advanced checking of grammar, spelling, and text style. With this feature, users can see and instantly correct grammar mistakes and typos as they write or in a separate dialog mode.
Can I Type And Write Math Equations And Chemical Formulas With Froala Rich Text Editor?
With Froala's MathType plugin, you can easily type any math equation or chemical formula in the editor. Froala MathType plugin supports a variety of mathematical and chemical symbols, mathematical expressions, and chemical formulas. It also has Latex support and left-to-right language support for Arabic. This makes Froala a great tool for learning management apps as well.
Is Froala Easy To Use ?
Froala editor is designed to make things easy for developers. Froala comes with a powerful API and supports different client frameworks and server integrations. You can easily integrate Froala into any of your apps built using popular frameworks, including JS, React, and Angular.
What makes Froala even easier to use is its extensive documentation that comes with all the details for different API events, methods, and options.
It is easy to migrate from Ckeditor to Froala with our guide.
Which WYSIWYG Editor Should You Use For Your Next Project?
Froala is definitely the best choice for your next web project. Besides having lots of styling and editing features, an easy-to-use API, support for math and chemical equations, and several customization options, Froala is highly responsive and super quick (it initializes in less than 40 milliseconds.) Froala also has full cross-platform and cross-browser support, which means it efficiently runs on any device and browser.
Start using Froala HTML editor today and see how it helps you create stunning websites!
Sidra
Sidraa former writer for Froala, showcased exceptional talent and dedication during their tenure with the company.