WYSIWYG editors let developers immediately see how the content they develop will display on their live websites. Because of this convenience, WYSIWYG editors are indispensable tools. Currently, many WYSIWYG editors on the market offer different features as well as different pricing plans. Because of this, choosing the best editor for your requirements can be pretty confusing. To make the right choice, it is essential to identify the differences between WYSIWYG editors in the key areas that are important to you and your team.
In order to help you out, this article compares two popular Javascript WYSIWYG editors. These are Froala, the leading editor in the G2 grid for WYSIWYG editors, and CKEditor 5, a modern text editor that has rich text editing capabilities.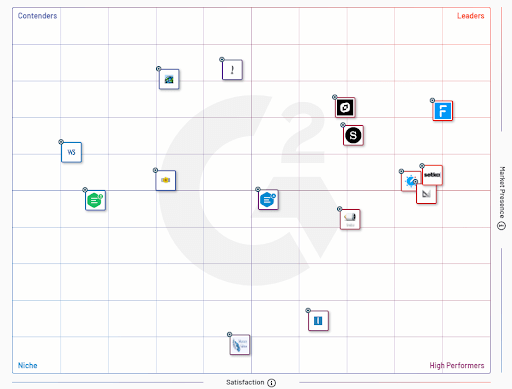 Froala
Froala is a next-generation beautiful WYSIWYG HTML editor with a clean design. This lightweight HTML editor enables a rich text-editing experience for any application and is easy for developers to integrate.
CKEditor 5
Basically, CKEditor 5 is a modern ES6 text editor.  It uses an MVC architecture, a custom data model, and virtual DOM. It also has a clean UI and a rich set of editing features.
Table of Features
Feature 
Froala
CKEditor 5
Basic Editor Features –

Bold, italic, underline, subscript, superscript, strikethrough, code, font styles, ident, highlight, alignment, blockquote, headings, horizontal line,  lists 

Yes

Yes

Tables

Yes

Yes

Customizations

Yes

Yes

Track Changes

track changes against new or deleted text within the editor, various styling and formatting changes to the text, images & tables.

You can keep track of the changes marked as suggestions and see the document revision history.

Paste from office applications

Ability to paste content from Microsoft Word and Excel

Ability to paste content from Microsoft Word and Excel or Google Docs 

Spelling and Grammer Checking

Spell checker

Both included

Image insertion by pasting the URL

Yes

Yes

Embed media 

Yes

Yes

Auto-save 

Yes

Yes

Drag and drop an image

Ability to Drag & drop images to reposition them, click to resize, change their alignment, make them links, replace or delete them.

Ability to Drag and drop an image to have it uploaded instantly

Export to PDF 

Yes

Yes. Also includes export to word

API 

Has a powerful Javascript API that allows you to customize and interact with the editor easily.

CKEditor Cloud Services provides A range of RESTful APIs

Equation support 

Equation symbols to create equations and through third-party plugins

MathType equation editor to create scientific documents

Collaboration Support

No

Include comment threads and real-time collaboration support.

Auto-direction 

Automatically detects if the keyboard input is RTL or LTR and adjusts text direction.

No

Automatic text transformation

No 

Allows transforming the text into special characters and symbols

Security

Consists of a robust defense mechanism against XSS attacks. 

Has

Content Security Policy (CSP) support to protect against Cross-site Scripting (XSS) and data injection.

Accessibility Compliance

Yes

Yes

Image Manager 

helps you to easily browse through, insert or delete images on your server.

No

Different Image Storage options 

No

Yes
Summary of features
As you can see, both editors consist of many features. Both also give you a rich editing experience. Froala, however, works across all browsers and platforms and supports many languages.
CKEditor 5 also has valuable features like restricted editing, auto-formatting, and auto-completion. In addition, it offers developer-friendly features like online-builder,  as well as watchers to detect when an editor instance crashes. 
Froala –

      CKEditor 5 –

Pricing
Froala
Froala has four reasonable pricing plans. It offers two subscription options: an annual subscription as well as a one-time perpetual license. Froala also offers a free trial with 30-day free technical support for all subscription plans.
| | | |
| --- | --- | --- |
| Plan | Perpetual License | Per Year |
| Basic | $199 | $499 |
| Pro | $899 | $1299 |
| Enterprise | $1999 | $2999 |
| Enterprise+ | Custom Pricing | Custom Pricing |
In addition to that, Froala supports new businesses by providing an 'Ignition discount,'  — a 35% discount for Pro and Enterprise plans. 
CKEditor 5
On the other hand, CKEditor 5  has three monthly and annual subscription plans. It also has a free subscription that suits freelancers and small projects with limited features and no technical support. 
| | | |
| --- | --- | --- |
| Plan | Monthly | Annual |
| Free | 0 | 0 |
| Standard | $44 | $37 per month ($444) |
| Flexible | Depends on the services used | Depends on the services used |
For every Froala subscription plan, you also get unlimited active users. CKEditor 5 limits users. Also, with all CKEditor 5 plans, you need to buy add-ons like export-to-pdf and export-to-word separately.  Therefore, when it comes to subscription plans, Froala has more options, and pricing is reasonable for all the features it provides. 
Froala –

      CKEditor 5 –


Documentation
Froala
Froala has comprehensive documentation for both its WYSIWYG editor and design blocks. Frolala documentation includes:
Quick Start Guides with many example code snippets

Changelogs

Migrate from Froala V2 Guide

Contributing Guidelines

Help center containing FAQs for various technical questions from basic to advanced integrations. 

Complete API documentation for developers. 

Quick support for queries via email and phone.

Online HTML editor
CKEditor 5
CKEditor 5 also has documentation for:
Examples

Tutorials

Developer guides

Feature References 

API Documentation.

Online Demos

FAQs

Quick support for queries via email
Essentially, both Froala and CKEditor 5 have a good set of support documents anyone can use. While CKEditor 5 has decent documentation they also have many fewer features to be documented.
Froala –

      CKEditor 5 –


Ease of Use
Froala
Froala has a very simple and clear design that is very easy to use and integrate. It also provides a free online HTML editor, which you can try out without downloading. Since Froala offers many online resources, it is not difficult to quickly learn and master. 
CKEditor 5
This editor boasts a clean design. It is also is very easy to download, install and use. In addition, it has an online editor for its six different editor builds. You can easily try it out without downloading it. The online documents certainly contain everything you need to know about this editor. Nevertheless, Froala has an edge due to its better feature set.
Froala –

      CKEditor 5 –


Which WYSIWYG Editor Should I Use?
Froala is the best editor with the most reasonable, affordable, and flexible pricing plans. Froala also edges out the competition as far as features, documentation, and ease of use go. The Froala editor gives you more than 100 features that aren't available in CKEditors' plans with default features. Thus, as the leader in the G2 platform, Froala editor is the best choice for all your editing requirements. 
So, don't wait, download, and start working with this feature-rich Froala editor today!