Froala vs Quill: Which Is The Best WYSIWYG HTML Editor?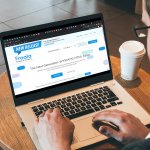 Unless you have been hiding under a rock for the past 10 years, you already know that in the text editor market, WYSIWYG stands for "What You See Is What You Get". 
And, as the name implies when it comes to text editors, a WYSIWYG UI lets you see your content during an edit exactly as it will appear live on your site. Most WYSIWYG editors also use drag-and-drop functionality to allow you to quickly design a document without resorting to background coding yourself. 
Because of their convenience, WYSIWYG editors have, naturally, become very popular.  This makes sense given the alternative would require that you incorporate your edit, lay it out, and also save it. In addition, you will need to preview it in a new window or screen. All things considered, manual coding and editing your documents is a process that is as time-consuming as it is tedious. 
That said, there are so many WYSIWYG editors out there, and unfortunately, what you see isn't always what you get.  The options available today also offer so many different features and capabilities that deciding which editor suits you best can be downright overwhelming. So which do you think, is the Best WYSIWYG Html Editor? Let's find out as we walk you through this article.
We'll be comparing two of the more popular WYSIWYG editors —Froala, number one in the G2 Grid for WYSIWYG Html Editor, and Quill, an open-source competitor.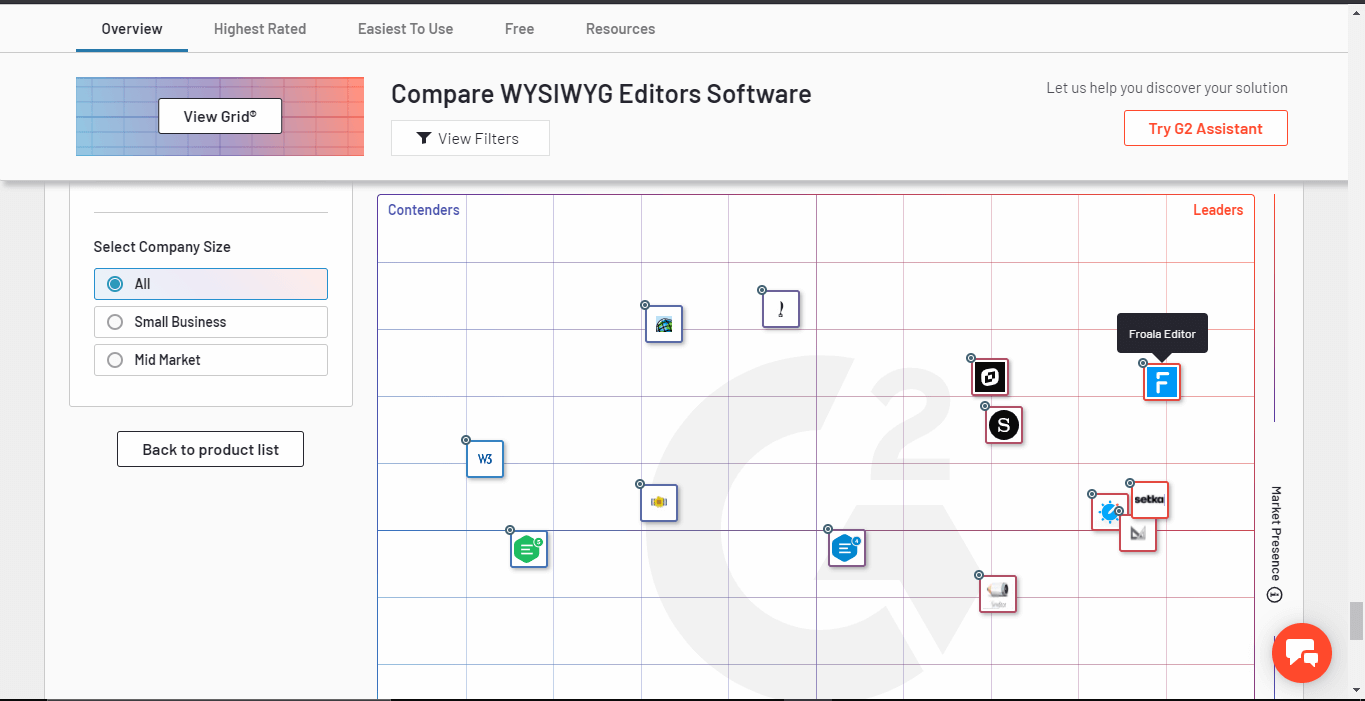 Froala
Froala is an aesthetically appealing web editor that's easy for developers to integrate and capable of capturing anyone's attention. It is a lightweight WYSIWYG HTML Editor written in Javascript that enables rich text editing capabilities for your applications.
Quill
Quill is an open-source web editor with a modular architecture and expressive API support that offers you compatibility as well as extensibility. 
What are the features of a WYSIWYG HTML Editor?
Froala

Track changes

Froala v4.0 allows users to track changes against new or deleted text within the editor as well as various styling and formatting changes to the text, and images as well as tables.

Ultra-High Performance

Froala editor is one of the most powerful Javascript editors in every aspect: It initializes in less than 40 seconds. It is lightweight to ensure optimum loading speed. It is well-structured and practically bulletproof in terms of security. In fact, its feature page challenges hackers to hack it if they can. 

Powerful API

Froala WYSIWYG HTML editor comes with a powerful Javascript API that allows you to customize and interact with the editor easily. 

Customization

Froala offers complete customizing freedom. You can use the API to change the default behavior or edit the source code.

Markdown Support

Also, a version 4.0 feature, this editor lets you format words & phrases in our rich text editor using code shortcuts through predefined markdown syntax.

Clients Framework 

This WYSIWYG Editor has plugins for multiple development frameworks to help ease the editor's integration with your application.

International

Used all over the world, in more than 100 countries, Froala works in every language, including East Asian languages.

Word & Excel Paste

Froala offers you the luxury of clean formatting when pasting from Microsoft Word and Excel.

Accessibility

The Froala editor is compliant with Section 50l, WCAG 2.0, as well as WAI-ARIA.

Cross Browser

Works across all browsers

Quill

Cross-Browser

Quill works across all browsers including, Chrome, Firefox, and also Safari

Cross-Platform

This WYSIWYG editor is supported on different devices, including desktops, laptops, and tablets, as well as phones.   

Customization

The Quill editor lets users add custom behavior or modifications on top of its already available features. 

API Drive Design

Quill's API calls allow arbitrary indexes and lengths for access or modification. With its event API, you can stay up to date with changes using the JSON format. 

Custom Content and Formatting

There's no limit to the content and format Quill can support. For example, you can use it to add embedded slide decks, interactive checklists, and also 3D models.
Is there a feature comparison between Froala and Quill?
While the Quill editor has quite a number of features, Froala has over 100 features. That's more than I can discuss in this article. Hence, a feature comparison table. 
| | | |
| --- | --- | --- |
| Features | Froala | Quill |
| Customization | Yes | Yes |
| Cross platform | Yes | Yes |
| Code view | Yes | No |
| Full featured API | No | Yes |
| Code mirror | Yes | No |
| Ajax ready | Yes | No |
| International | Yes | No |
| RTL support | Yes | No |
| Track changes | Yes | No |
| Markdown support | Yes | No |
| 508 compliant | Yes | No |
| WCAG 2.0 compliant | Yes | No |
| WAI-ARIA compliant | Yes | No |
Feature Rating
Froala


Quill


Documentation
Froala 
Froala hosts its documentation on its website, starting with a quick start guide and then including links to 60+ examples, 10+ how-to guides, and 7 create-element guides. In addition, the Froala team provides numerous online resources and helps, plus a full website page dedicated to FAQs gotten from giving ears to user needs. 


Quill
Quill also hosts its documentation on its website, starting with a quick start guide to examples and detailed discussions on its configuration, formats, themes, etc. additional resources include the blog and "guides" pages on its website. 


Ease Of Use
Froala
With its quick start guide with a visible option to explore before downloading, Froala is definitely the easiest to use. In addition to its numerous online resources and guides, the Froala support team is always on hand to provide help if you don't find the answer to your complaints in the Docs.


Quill
Quill has a simple and easy-to-navigate interface. However, depending on the needs of your application, you may need to customize Quill to use it. Support is also limited, you may need to seek help in an online community rather than from the developers themselves. 


Pricing
Froala
Froala is priced in four tiers, each with the option of a subscription or perpetual license. Also, there are different features available for each tier. 
Basic 
$199/year
This plan is perfect for a blog or a simple personal application. The following features are available in this plan:
Unlimited monthly active users

1 product

3 domains

Activation key per domain

Free updates to the latest versions

Community only support. 

Self-hosted
Pro 
This plan comes with no domain constraint and is ideal for SaaS, intranet, or mobile apps. It includes all the features in the basic plan plus the following:
Full source code

SaaS/Subscription

Internal applications. 
Enterprise
This plan is great for teams with wide product portfolios. It includes all the features in the Pro plan but with 3 products. 
Enterprise+
This plan is perfect for teams with on-premise deployments. It includes unlimited everything and redistribution/OEM. 


Quill
While Quill is free, it comes at the cost of easily accessible, rapid support. As with many open-source products direct developer or customer service communication can be slow. While Quill has an active online community, unless the issues you encounter are common,  you may have difficulty getting a clear response quickly.


Which WYSIWYG HTML Editor should I choose?
With Quill the price is certainly right,  but "free" comes with its own costs. In this case, Quill lacks many of the powerful features that set Froala apart. If you're a SaaS, intranet, or mobile app looking for a fully packed premium editor, go for the Froala editor pro plan. The support and flexibility alone justify the costs.
Are you ready to integrate the best editor for your project? Click here to get started.
Derek Johnson
Derek Johnsona former writer for Froala, showcased exceptional talent and dedication during their tenure with the company.