7 WYSIWYG Editor Comparisons Show Froala Editor At The Top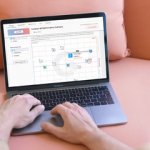 A WYSIWYG editor is an important tool for web development and design as it makes content editing easier. However, there are many WYSIWYG editors available on the market today, and deciding which one is the best can be a bit challenging. But when 7 of the most popular WYSIWYG editors were compared on G2, it showed Froala editor at the top.
In this article, we'll discuss the top 7 WYSIWYG editors, compare their features, and what makes our Powerful HTML Editor the best one.
What is G2, and How does it Score Products?
G2 is a trusted website that helps people choose the right software by allowing real users to write reviews based on their experience using a particular software. All the reviews on G2 are unbiased, and it doesn't allow paid placements.
"G2 scores products and sellers based on reviews gathered from our user community, as well as data aggregated from online sources and social networks." -G2
For any WYSIWYG editor to be eligible for comparison on G2, it has to offer the following features:
Should have a box that allows users to edit content in plain text
Offer standard word processing features
Code editing option for users
Apply code to text
Provide options for exporting, printing, and publishing content or be compatible with a tool that offers these options
What are the Top 7 WYSIWYG Editors?
Currently, the following are the top 7 WYSIWYG editors on G2:
1) Froala Editor
Froala is a lightweight HTML web editor that has a clean and beautiful design. Written in Javascript, this WYSIWYG editor allows rich text editing capabilities. And with its extensive and easy-to-understand documentation, tons of examples, and specially designed framework plugins, it's super easy to integrate for developers.
2) TinyMCE
TinyMCE is an easy-to-use rich text editor that integrates seamlessly into your products. It allows developers to use integrations with Reach, Vue, Angular, and other popular frameworks. And users can also upload and manage their files in the cloud.
Take a look at our comparison.
3) Setka Editor
Setka is a no-code WYSIWYG editor that allows users to arrange their content and images into stunning layouts to help them improve their conversion rate. It offers reusable templates and customizable style packs so that users can have a consistent look for all of their content.
Take a look at our comparison.
4) Shorthand
Shorthand is another no-code WYSIWYG editor that is designed by keeping non-technical teams in mind. It allows teams to create beautiful stories/posts without requiring any code. And you can also ask Shorthand designers to build a personalized theme for your brand with your brand's logo, fonts, colors, and more.
Take a look at our comparison.
5) Maqetta
Maqetta is an open-source WYSIWYG editor that is compatible with HTML5 documents and web applications. Written in HTML, this web-based editor is free to use and doesn't require any additional plugins to work.
Take a look at our comparison.
6) Summernote
Summernote is a WYSIWYG editor on Bootstrap that is super easy to install and use. This open-source software is customizable and can be integrated with any back-end. It also comes with examples of useful features so that users can see how a particular feature works.
Take a look at our comparison.
7) Quill
Quill is an API-based, customizable WYSIWYG editor that works with JSON input and output. This open-source editor is free to use and works seamlessly with popular web browsers on desktops as well as tablets and phones.
Take a look at our comparison.
What Makes Froala The Best WYSIWYG Editor?
Froala is at the top of G2's WYSIWYG editors score list because it has the highest score for satisfaction as well as a high market presence score. Satisfaction is calculated on the basis of customer satisfaction data that is collected from reviews of real users in G2's community, while market presence is based on 15 data points collected from user reviews, 3rd party sources, and publicly available information.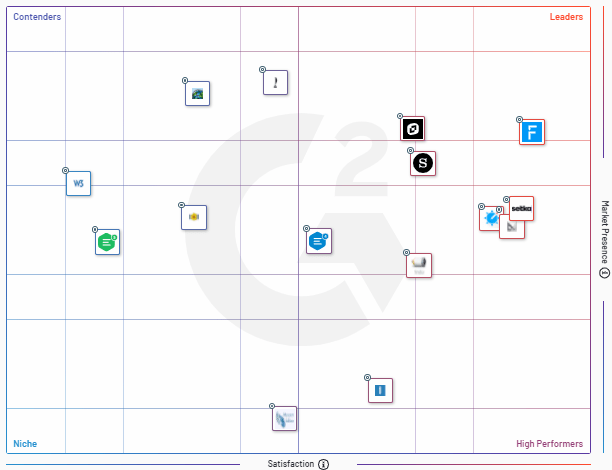 Froala's high satisfaction score shows users are pretty satisfied with how Froala works, and it offers exactly what they want from a WYSIWYG editor. And its high market presence score means it has a good social and web presence as well as a good number of reviews on G2.
Among the top 7 WYSIWYG editors on G2, Froala has the highest number of reviews (currently 156) from real users, with a star rating of 4.4. Additionally, Froala is also at the top when it comes to the number one WYSIWYG editor on G2 based on popularity.
What reviewers like about Froala are its ease of use, clean interface, variety of features/functionalities, and customizability.
Ready to create great projects with Froala WYSIWYG editor? Download now!
Posted on August 12, 2021
Sidra
Sidraa former writer for Froala, showcased exceptional talent and dedication during their tenure with the company.