What Is The Best Online HTML Editor?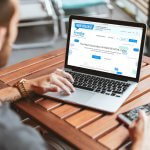 The HyperText Markup Language, otherwise known as HTML is the fundamental language behind web pages. It controls the look and feel of a webpage by determining how text is rendered in your browser. If HTML is your thing, you know that the most powerful feature of WYSIWYG editors is that they show you exactly how the HTML you wrote to create a page renders in a browser. Because of this, online HTML editors are useful tools for novices and experts alike. Like WYSIWYG editors, online HTML editors let you edit HTML. Unlike native editors, online HTML editors allow you to edit in your web browser itself and show you your code rendered in real-time. In this post, we will walk you through how you can edit HTML in real-time in your browser with the free Froala HTML editor online.
An HTML playground
The Froala WYSIWYG HTML Editor is one of the best free online HTML editors. It is an HTML playground of sorts. With the Froala Online HTML editor, you can convert text to HTML, use it as an online notepad to save text in PDF or word files,  or even sanity check your HTML code. In addition, you can compose or copy text into the left editor window and see clean HTML code in the right window. Love to write code? Simply paste your HTML on the right and see your output rendered in the left editor.
Now let's take a look at some of the features of the WYSIWYG side of the editor.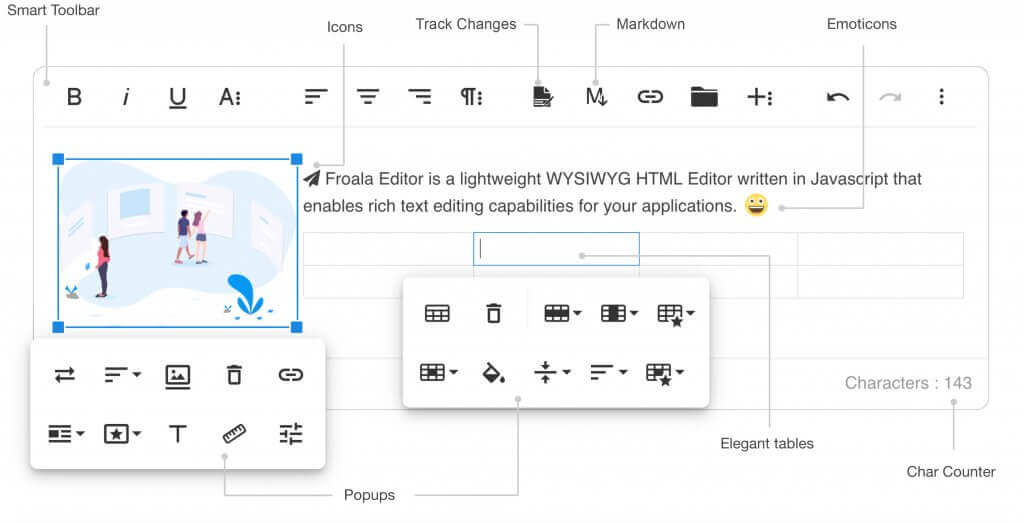 With the  Froala online editor, you can graphically design your page in an editor window in the left pane and see the HTML code behind the visual representation on the right side of the page. Things like bold are represented by opening and closing b tags like this: <b>bold</b>. You can see the HTML editor in action in the image below.


The Froala Editor is one of the most powerful JavaScript rich-text editors in every single respect. We designed it with performance in mind and it withstands the most rigorous tests. Simply put, our engineers came up with a fantastic architecture that makes this the best JavaScript rich-text editor around. We know it's bulletproof, but don't take our word for it. Go ahead and hack it. You get to use all of it at zero cost in our free online HTML version.
Does the HTML editor support international languages?
Our Javascript rich-text editor works in every language, including East Asian languages. That is why it is used all over the world.
Does the HTML editor support pasting from Word and Excel?
Yes, it does. In fact, you can choose if you wish to keep or clean formatting when you paste from Microsoft Word and Excel and the rich text editor does it all for you.
Does the HTML editor support accessibility features?
Web rich-text editing should be for everyone, and that's why we made our Javascript editor compliant with Section 508, WCAG 2.0, and WAI-ARIA.
Whether you want to convert text to HTML, sanity check your HTML, or use it as an online notepad, the free editor is a powerful tool. Compose or copy text into the left editor and see your code on the right. window. It also works in reverse rendering your code on the fly.
But don't take our word for it. See for yourself.
Ready to take the online HTML editor for a spin? Start using it right now.
Eli M
Eli Ma former writer for Froala, showcased exceptional talent and dedication during their tenure with the company.