Experience the Power of Froala with Free Editing and Design Tools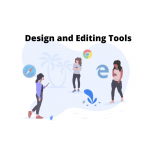 The Froala team strives hard to provide the best experiences for creating beautiful web content. While you might be familiar with the Froala WYSIWYG Editor and Froala Pages products, we wanted to highlight the lesser known, but amazingly powerful (and FREE!) Froala tools for your web development projects. So here we go —
Our free online HTML editor allows anyone to quickly convert rich text to HTML code via an instant side-by-side view. Simply plug your plain text into the left window,  and see valid and clean HTML code generated in real time! Useful for developers and non-developers alike, the free editor provides devs instant code feedback on the code they write and for non-developers to get a clean HTML code in a jiffy! Explore the Online HTML Editor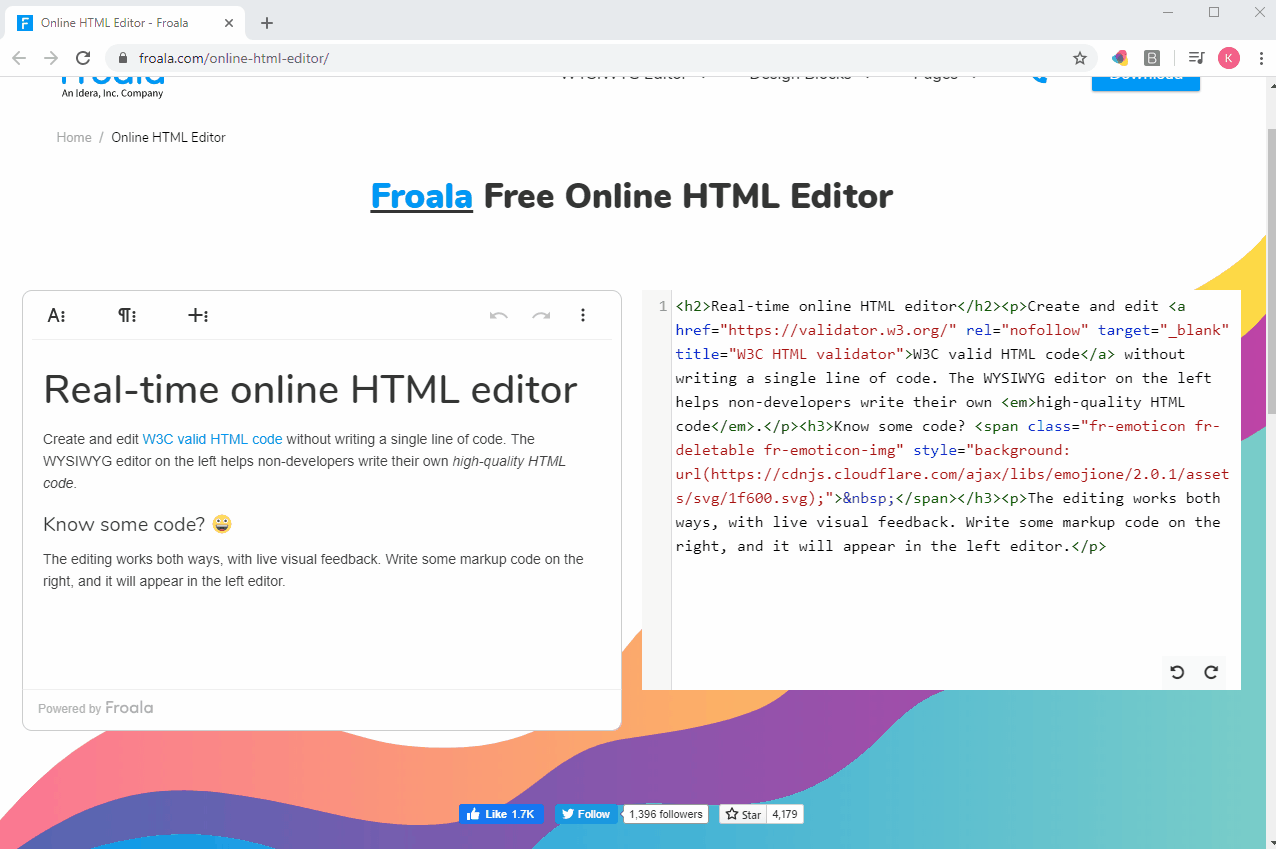 Froala Design Blocks provides a large selection of over 170 responsive designs to build beautiful websites for free! From contact templates to pricing, forms and testimonial templates, and more, there are plenty of design blocks to browse through and copy-paste the HTML in your website. Open source and free to use! Try Design Blocks or check out the Quick Start Guide on Github.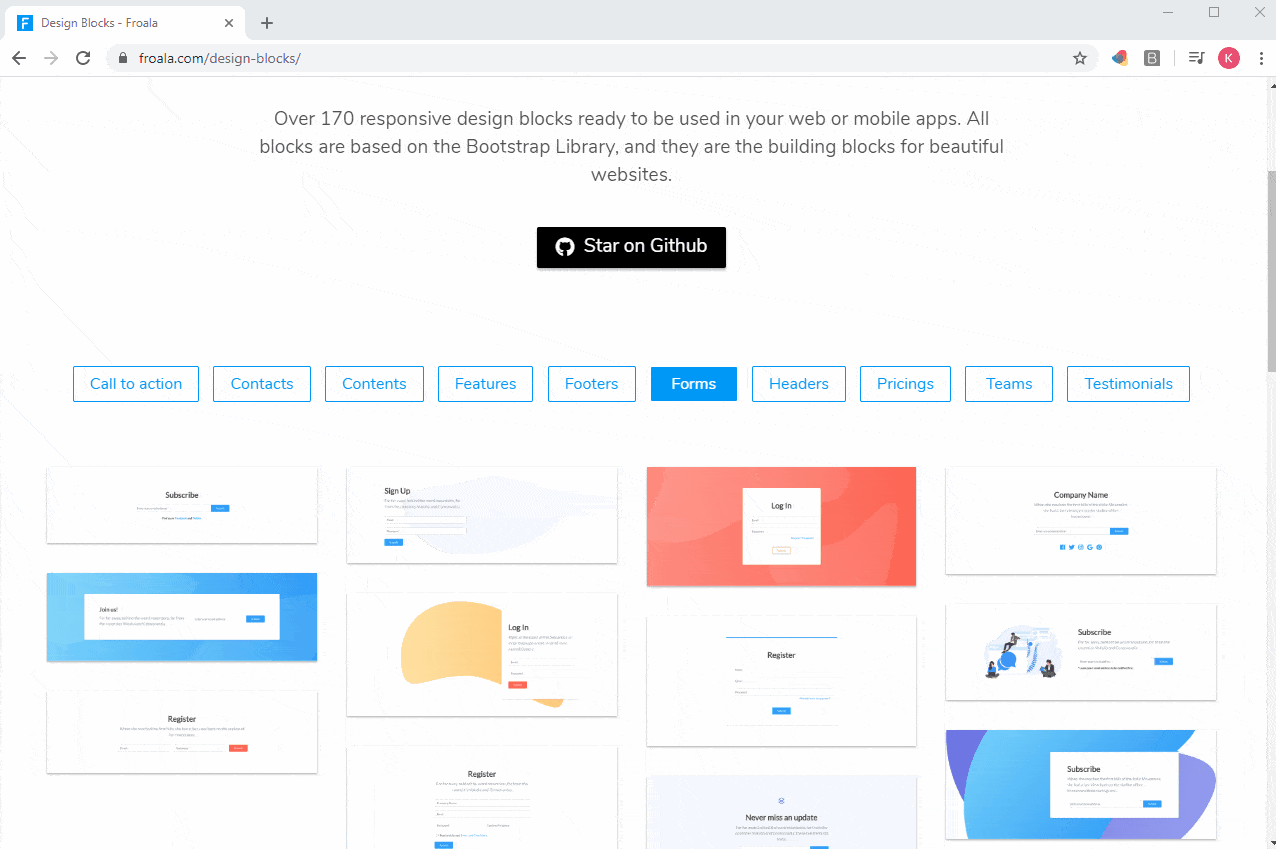 Try out this free, in-browser WYSIWYG editing experience and cool demo for developers and non-developers. The Power of the Editor in a demo you can play around with.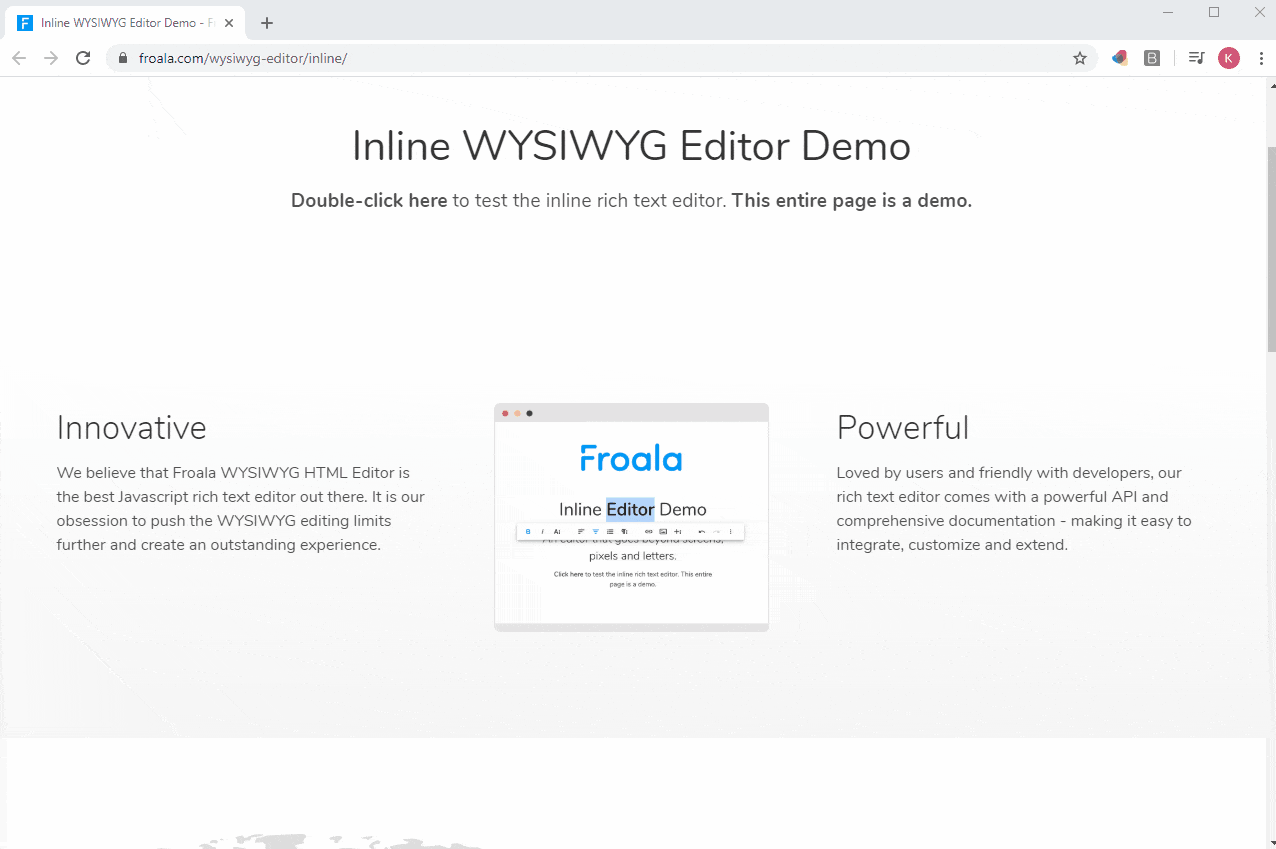 Haven't seen the entire capabilities of the Froala Editor yet?
Download the free trial and take a tour of the leading WYSIWYG Editor on the market. 
Kirti Joshi
Kirti Joshia former writer for Froala, showcased exceptional talent and dedication during their tenure with the company.