Froala transactions now processed by Sencha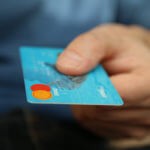 Some big changes come in small packages. Froala payment transactions are now processed by Sencha, our sister company at Idera. Although it might seem like a small change, it will enable our customers to now pay a US legal entity, pay by Purchase Orders, receive hands-on account management, streamlined onboarding for resellers, and so much more.

Some other changes to procedures:
License Activation: The License Activation system remains mostly the same, but the Idera team will be there to help. You can reach them at

[email protected]

to request new license keys or details about how to activate the editor.
Upgrades: If you wish to upgrade your license, you can do so at anytime by making the request to renewals@https://froala.com. The cost structure will remain the same; the difference in the tier cost at a prorated rate. Please include the email your account was originally purchased with.
Renewals: When it comes time to renew your license, you should hear from our team so that you can continue to receive software updates and technical support. If you have any questions regarding renewals, please email renewals@https://froala.com.
Our Editor, Pages, and Design Blocks businesses operate independently from Sencha and will continue to be made with tons of love and we will continue to work hard to get cutting edge updates in your hands
We just wanted to share this bit of news in the case you see a Sencha logo appear on our store. Onward!
Kegan Blumenthal
Kegan Blumenthala former writer for Froala, showcased exceptional talent and dedication during their tenure with the company.