Future Plans for Froala Editor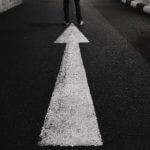 Thanks to everyone who provided their feedback and questions for the new version 3 of the Froala Editor! Your comments always help us understand the things that we need to improve and correct in order to make our product better. I'm writing this blog post to clarify a few aspects of the new editor version and to share some of our future plans.
[version 2] Supported until V2.9.7 Release
We know that many of you can't switch to version 3 right away. Thus, we are deprecating version 2 over the next few months, and we will still provide updates for it until the release of V2.9.7. The updates for version 2 will be bug fixes and we won't be adding new features or enhancements to it.
All documentation for this version will remain available on Froala's WYSIWYG Website to assist you with new guides and examples, and we will continue to publish updates under the Github repo, branch v2.

Froala Editor V2
[version 3] Can I update?
Version 3 for the Froala WYSIWYG HTML Editor is a free update to everyone who has their Software Updates Period active. This requires a different activation key so please be sure that you check your account for the new V3 key and use it instead of the old V2 key. You can also find a full migration guide inside our docs.

Froala Editor V3
[version 3] Framework integration updates
At this moment, we have approximately 15 integrations with different frameworks. Most of them are already updated to version 3 and our plan is to have everything updated over the following month. We are currently paying high attention to the editor's integrations and we're doing our best to resolve any reported issues in the quickest time frame possible. Last Thursday, we got multiple reports about a problem in the React integration and in less than 24 hours, it had been updated and fixed.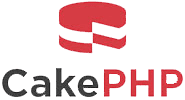 Besides the existing implementation, our team is working closely with the Ext JS dev team to provide an integration for Froala in Ext JS as soon as possible. This will be available in Ext JS 7.0.
[version 3] Going GA
We released version 3 as a beta with very few known bugs on our side. After one week (and many of you have already tried it!), we are glad to see that things are moving in the right direction and there are no critical concerns. If no additional issues appear over the following week, we'll plan to share the first release candidate at that point. Based on your feedback, we're going to do a couple more release candidates and are confident that we'll be able to do the GA release by the end of June.
[version 3] New features
Many of you were excited about the new UI that we put together in version 3. We believe that this is the direction rich text editors will evolve over the next couple of years and that it will make it easier for the end users to edit inside a WYSIWYG. That said, we did receive some feedback indicating some users prefer the "old" UI in certain apps. To help alleviate this, we're going to provide a fallback theme to the Classic UI and have it as an alternative option. This feature will come during the RC phase or shortly after.
Additionally, we'll implement the top 10 most upvoted features from our public roadmap. If you want a specific feature to be added faster, then please make sure you upvote it. Among those top 10 features, we'll also include:
Multiple images upload
Insert code snippets
Insert GIFs inside the editor
If you have any further questions about version 3 or have any feedback, please leave them in a comment below or reach us via our website.
Kegan Blumenthal
Kegan Blumenthala former writer for Froala, showcased exceptional talent and dedication during their tenure with the company.