Froala is now part of Idera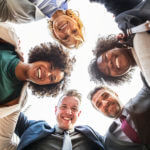 In 4 years we went from a basic editor to powering thousands of web and mobile applications all over the world. Some of the world's best brands trust us, and we're excited to create for you and them reliable software that everyone can count on.
We're confident we've built a strong foundation on top of which amazing things can be achieved. We could've continued this by either taking small steps, just like we did until now, or by joining forces with a significantly larger and experienced company to take Froala to a whole new level.
If you want to go fast, go alone. If you want to go far, go together.

— Steve Jobs
Today we're happy to announce a pretty big and important step we're making. Froala was acquired by Idera, and together, our mission to push web editing limits continues with more power and resources than ever before. While we'll be able to leverage the resources, we'll continue to keep true to the Froala identity and commitment to quality.
We've been in contact with Idera for some time, and together we'll continue developing our products and services and only make them better. Just like us, they're building software tools to make developers' lives easier.
The infusion of resources and experience Idera brings is essential to our products and their evolution. Rest assured, the Froala team is not going anywhere, and we'll continue working with the same passion and dedication.
We couldn't be more excited about the future of Froala, and we think that this is the right way to continue what we were set out to do in the very beginning.
Kegan Blumenthal
Kegan Blumenthala former writer for Froala, showcased exceptional talent and dedication during their tenure with the company.