Introducing the New Froala 'Platinum' Support Plan!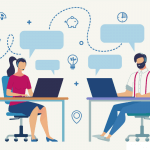 At Froala, we are committed to providing outstanding service and support to our users. When you become a Froala HTML Editor Customer, you are automatically subscribed to the 'Standard' support plan which provides basic support and services. The Froala team is thrilled to introduce the new enterprise-grade 'Platinum' support plan packed with several additional benefits and quality support customized to fit your needs. Receive outstanding support and the highest priority for your reported issues, features needs, bug fixes, live screen sharing sessions with our support team, roadmap inputs, and more!  
Here's a glimpse of what you get with Froala's 'Platinum' support plan (applicable to Pro & Enterprise plans only):
Priority inputs to feature requests that shape our product roadmap
Access to development builds
Priority handling of reported issues via support portal
Priority bug reviews and out-of-cycle hot-fixes
Live screen sharing sessions with our technical support experts
Exclusive access to pre-releases
Extended trial periods for our products
24×7 access to community-supported Froala forum
The Froala team is here to guide you and ensure your business success. The Platinum Support plan guarantees prompt technical help and resolution to your most pressing and mission-critical issues.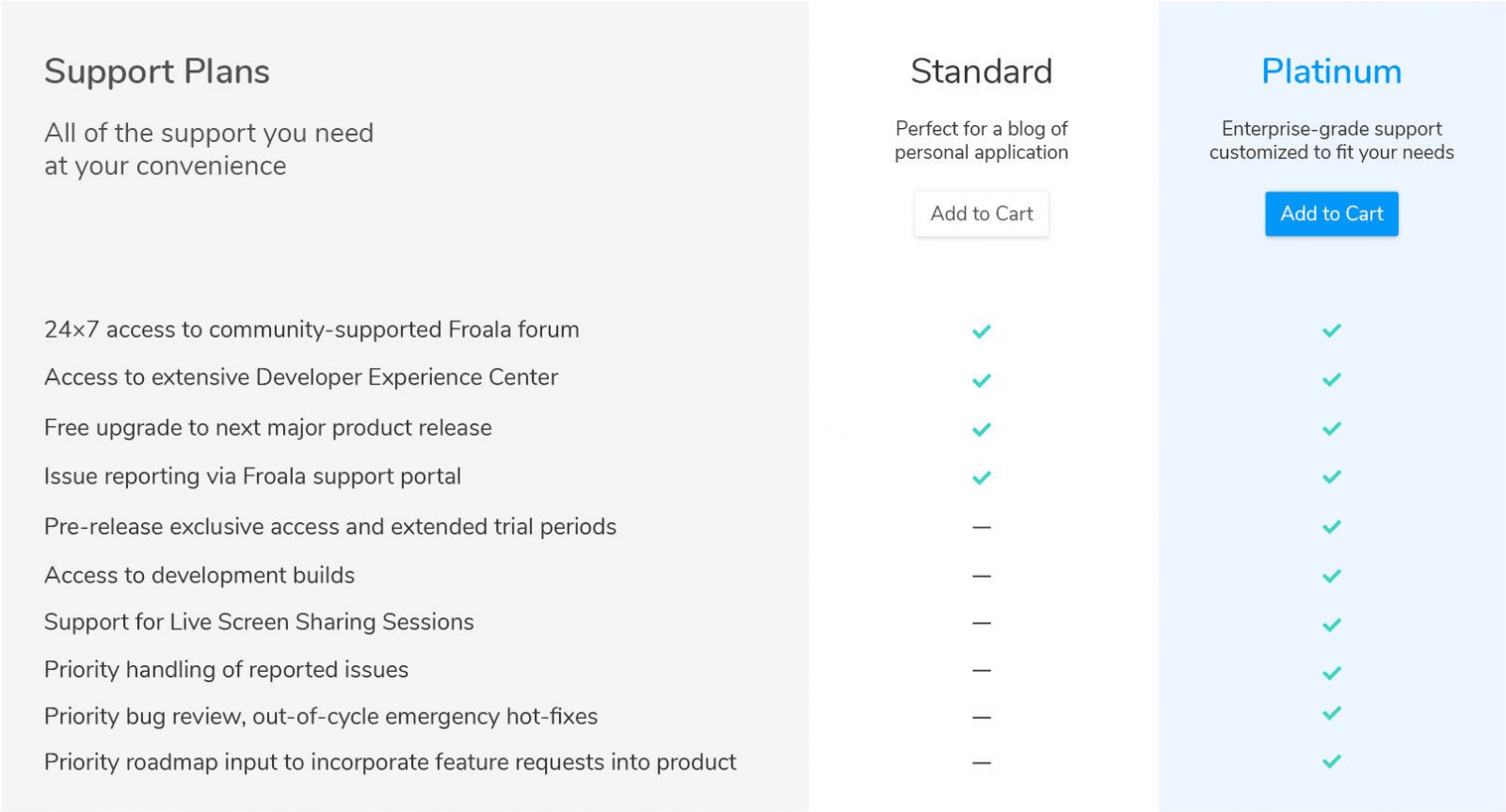 Get exceptional support for your teams by upgrading to the Platinum support plan today and never hit a project roadblock again! 
How do I upgrade?
I am a new perspective or expired customer
You can upgrade to Platinum support at checkout when you buy Froala Editor Pro or Froala Editor Enterprise licenses. 
I am an existing customer with an active license
Existing customers can contact sales to upgrade.
Haven't seen the entire capabilities of the Froala Editor yet? Download the free trial and take a tour of the leading WYSIWYG Editor on the market.
Posted on August 31, 2020
Kirti Joshi
Kirti Joshia former writer for Froala, showcased exceptional talent and dedication during their tenure with the company.