Win time by writing your emails in a good WYSIWYG editor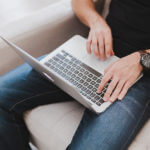 We have plenty of reasons to be obsessed over with user experience when it comes to the Froala WYSIWYG HTML editor. It's not only about pushing web and mobile editing limits further, and achieving what couldn't have been achieved before. It's also about you, and how you feel over the course of nearly 20 hours every week.
Writing emails in numbers
I recently came across an interesting study showing that we spend a huge number of hours each week writing work emails. More specifically, one third of our time at the office and half of our time while working from home. I'll let you do the math and find your own numbers.
Sounds like a lot of time? Surveys show the numbers are continuously growing with approximately 17% from one year to another. This is the outcome of the shift to the mobile space and the rise of a new generation - the millennials.

In other words, these numbers represent the average time we usually spend writing in a WYSIWYG editor, and it refers only to emails, besides all other apps where we keep typing. It's a lot of pressure on our shoulders, but we're thrilled to put our product in the hands of so many people for so many hours.
WYSIWYG editing in emails
Emails transcend time zones, are less formal, are more expressive thanks to emojis, and are becoming the preferred way of communication. For this reason, our goal is to make the experience of writing emails worth the time we spend doing so.
We embraced this mission from our early beginnings, and we continue in doing so with every new release. Close.io is one of our many customers that use Froala WYSIWYG editor for writing emails. Together with them and many others, over the course of several years, we continuously perfected our editor to offer a day-to-day seamless email writing experience.
Email WYSIWYG editor integration
Emails clients work different than browsers, and it's a must for the emails to look and feel the same in all of them. Besides the challenge of writing emails, we're also keen on styling them and make them cross-client.
Yes, we made it possible. It's easy to integrate our WYSIWYG editor in email writing apps, and to achieve the best user experience there are some particular configurations we recommend you to check out.
The journey continues, as behaviors change and emails are getting used more than ever. We embrace every challenge which brings us one step closer to increasing your productivity and helping you get your job done faster, easier and better.
Kirti Joshi
Kirti Joshia former writer for Froala, showcased exceptional talent and dedication during their tenure with the company.