FusionCharts Brings Powerful JavaScript Data Components to the Idera Family!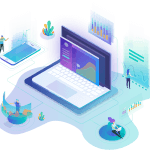 Idera, Inc., the parent company of Froala and many other exciting software productivity brands, recently announced the acquisition of FusionCharts, a market leader in JavaScript charting components and tools. FusionCharts will join Idera's Developer Tools business unit that includes Embarcadero, LANSA, Sencha, Whole Tomato and Froala. As the General Manager of Froala and Sencha, I am thrilled to include FusionCharts under my leadership umbrella.

What does FusionCharts do?
FusionCharts empowers developers to build user-friendly, visually appealing dashboards for web and mobile projects. The company's products include FusionCharts Suite XT, FusionTime, and FusionExport charting libraries that offer 100+ interactive charts and over 2,000 data-driven maps. FusionCharts products are easy to use and include extensive documentation, consistent API, and cross-browser support to build data visualization for projects of any complexity.
How does the acquisition benefit the Froala Community?
Froala customers will directly benefit from this acquisition as it complements the Froala WYSIWYG Editor with additional robust charting capabilities. Developers can add new dimensions to their applications utilizing the capabilities and power of FusionCharts. FusionCharts easily integrates into popular front-end frameworks (such as React, jquery etc.) or back-end server-side programming languages of your choice (eg: PHP, Django and more)—allowing users to stay with their development methodology and enhance their existing projects with advanced charting and dashboard elements.
We are dedicated to building on FusionCharts' history of market-leading charting components and data visualization tools. The synergy between Idera's Dev Tools products, and the addition of FusionCharts to this mix will provide more options to thousands of developers worldwide. You can trust that the quality of FusionCharts will be above and beyond the high standards you already know and enjoy with the Froala product.
The Future is Bright
This acquisition opens the door for immense growth and we are thrilled to drive the possibilities that lie ahead. FusionCharts is trusted by more than 800,000 developers and more than 28,000 companies worldwide, including Facebook, Apple, Microsoft, Google, Oracle, Adobe, IBM, Intel, Caterpillar, Walmart, Vanguard, and many others.
Data visualization plays a critical role in today's software products. FusionCharts helps developers convert data into engaging visualizations with minimal effort and learning required. Charting expands Idera's JavaScript developer reach and further solidifies our position as the go-to source for mission-critical JS components.
Learn more about Fusioncharts at http://fusioncharts.com/
The future is bright and we stay committed to making our customers successful! I am here to answer any questions you may have.
Written by Kegan Blumenthal
Kegan Blumenthal is the General Manager of Froala. He has nearly 10 years of experience leading companies in the developer tools space. Most recently, he was Head of Business Development at PullRequest, a service providing high quality, on-demand code reviewers for any project or language. Before PullRequest, he was the GM at Corona Labs, one of the leading game engines in the mobile gaming space and led Corona through successful acquisitions.
Kegan Blumenthal
Kegan Blumenthala former writer for Froala, showcased exceptional talent and dedication during their tenure with the company.